Bridging the Gap: Repairing Relationships for Stronger Community Engagement
Date: Tuesday June 11, 2019 | 1:00 - 2:00 p.m. EST
Hosts: Lisa Attygalle & Liz Weaver
Most of us recognize the need for and importance of engaging the communities we serve. Working to uphold the slogan, "nothing about us without us", we might try to engage communities as much as possible. But engagement is a two-way street, and people who work in institutions and organizations sometimes find that the communities they hope to engage are hesitant or even resistant to engage. This can often be true when the relationship between institutions and communities is damaged, or where there is a lack of trust in the organization's ability to engage in an open and honest way. With that in mind, what might those of us who work in institutions and organizations do?
Through this webinar Lisa Attygalle and Liz Weaver will explore our thoughts on this issue, drawing upon our experiences in supporting community engagement across North America.
After this webinar, you will be able to:
Ask questions of yourself and others that help to understand why your community is hesitant to engage

Reflect on your own desire to engage and how that might be viewed by the community

Develop your own next steps to build equitable relationships with the communities your work impacts
Hosts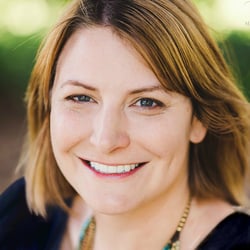 Lisa Attygalle
In her role at Tamarack, Lisa works with cities and organizations to improve the way they engage with their communities. Over the last five years her work has focused on creating authentic engagement strategies for municipalities and organizations, integrated communications planning, and the use of technology and creativity for engagement. Lisa constantly advocates for simplicity in infrastructure, frameworks and design and loves applying the principles of marketing, advertising, loyalty, and user experience to community initiatives.
On the side, Lisa is one of ten owners of Seven Shores Community Café in Waterloo, ON, where she coordinates community events and monthly art exhibits. She is also a Trustee of the KW Awesome Foundation - a group that provides no-strings attached grants for "awesome" community-based projects.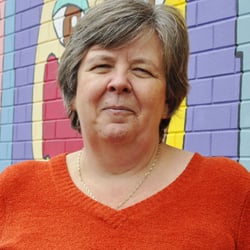 Liz Weaver

Liz Weaver is the Co-CEO of Tamarack Institute where she is leading the Tamarack Learning Centre. The Tamarack Learning Centre has a focus on advancing community change efforts and does this by focusing on five strategic areas including collective impact, collaborative leadership, community engagement, community innovation and evaluating community impact. Liz is well-known for her thought leadership on collective impact and is the author of several popular and academic papers on the topic. She is a co-catalyst partner with the Collective Impact Forum and leads a collective impact capacity building strategy with the Ontario Trillium Foundation.