Advancements on Basic Income in Canada:
2023 and Beyond
Date: January 22, 2024 | 1:00‒2:00 p.m. ET
Speakers: Tom Cooper (host), Jiaying Zhao, Jessie Golem, Sheila Regehr, Evelyn Forget and Tracy Smith-Carrier
Description
There are important developments in the basic income movement in Canada, with new research and collaborations, bills in the Senate and House of Commons on a Framework for a Guaranteed Livable Basic Income, and much more. At the same time, the need is urgent. Income insecurity is at the root of many crises we face – from health, housing and climate impacts to precarious jobs, justice and affordability.
Join guests Jiaying Zhao, Jessie Golem, Sheila Regehr, Evelyn Forget and Tracy Smith-Carrier to learn more, including a look forward to The Basic Income Guarantee Forum in May 2024 in Ottawa. This is a first-of-its kind gathering focused on how Canada can do better and the roles that governments and civil society can play in making it happen.
Speakers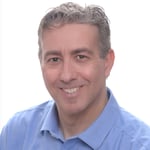 Tom Cooper, director, Hamilton Roundtable for Poverty Reduction
For the past ten years, Tom Cooper (pronouns: He/him) has served as Director of the Hamilton Roundtable for Poverty Reduction – a collaborative organization formed to tackle the City's unacceptable levels of poverty. Through the Roundtable's work, Tom engages governments – at all levels – to invest in poverty reduction initiatives and works with people experiencing poverty to amplify public policy issues that often go ignored.
Tom has advocated for social assistance rates that reflect the real costs of living, tackled predatory lending in Ontario and is keenly interested in the intersection between the global climate emergency and income inequality, particularly around the impact extreme heat events have on vulnerable populations.
He was involved in the roll-out, advocacy and analysis of Ontario's first-ever basic income pilot: a critical research project testing whether providing a basic income could stabilize housing, improve health and enhance social inclusion opportunities for low-income residents. He is one of the co-founders of the Ontario Living Wage Network a collaboration of more than 30 communities across Ontario advocating to end working poverty; and in 2022 he co-founded the Hamilton Alliance for Tiny Shelters (HATS), an initiative to establish tiny cabin communities for unhoused people.
Tom attended McMaster University and recently completed a certification in Public Policy Analysis from the London School of Economics.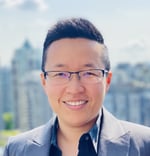 Jiaying Zhao, associate professor, Department of Psychology and the Institute for Resources, Environment and Sustainability at the University of British Columbia
Dr. Jiaying Zhao is the Canada Research Chair in Behavioural Sustainability, and Associate Professor in the Department of Psychology and the Institute for Resources, Environment and Sustainability at the University of British Columbia.
Dr. Zhao is also a faculty affiliate with the Center for Effective Global Action at UC Berkeley, and an invited researcher at J-PAL at MIT. Dr. Zhao uses psychological principles to design behavioural solutions to address financial and environmental sustainability challenges.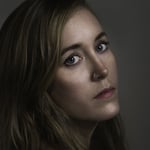 Jessie Golem, photographer and recipient under the Ontario Basic Income pilot project
Jessie is an entrepreneur, professional writer, photographer, pianist, and activist. She has over ten years of experience working in the not-for-profit world, both in front-line work, administrative work, and operations management and strategy. She has skills in technical writing, research and grant writing, business development, networking, and communications. Jessie is also a professional public speaker.
Jessie has been involved in photography, from weddings, to portraits, to events, for almost ten years. Her passion for adventure has led her to a number of exciting and unique photography experiences. In 2018 Jessie used her skills in photography to produce a photo series called Humans of Basic Income that amplifies the stories of the recipients of the prematurely cancelled Basic Income Pilot Project in Ontario. Her photos have been exhibited across Canada and the world.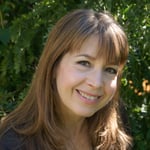 Sheila Regehr, founding member of the Basic Income Canada Network and former executive director of the National Council of Welfare
Sheila is a founding member of the Basic Income Canada Network, its chair since 2014 and co-author, with Chandra Pasma, of Basic Income: Some Policy Options for Canada (2019).
She is a former executive director of the National Council of Welfare, which published reports on solutions to poverty and inequality, the position from which she retired after a three-decade federal public service career that spanned front-line work, policy development, and international, federal/provincial/territorial and non-governmental relations.
Her policy expertise includes income security, taxation, child benefits, pensions, and social assistance. Much of her career focused on the measurement, valuation and public policy implications of caregiving and other essential non-market work in the household and community. She is a mother and grandmother.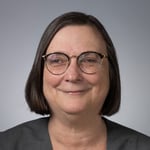 Evelyn Forget, professor of Economics and Community Health Sciences at the University of Manitoba
Dr. Evelyn L. Forget is professor of Economics and Community Health Sciences at the University of Manitoba. Her research examines the health and social implications of poverty and inequality, and she is often called upon by governments, First Nations and international organisations to advise on poverty, inequality, health and social outcomes. She is an Officer of the Order of Canada, and a Fellow of the Royal Society.
Her most recent books are Basic Income for Canadians: from the COVID-19 emergency to financial security for all (Lorimer and Co., 2020) and (with Hannah Owczar) Radical Trust: Basic Income for Complicated Lives.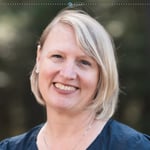 Tracy Smith-Carrier, associate professor, Canada Research Chair, Advancing the UN Sustainable Development Goals
Dr. Tracy Smith-Carrier is an Associate Professor and the Canada Research Chair (Tier 2) in Advancing the UN Sustainable Development Goals in the School of Humanitarian Studies at Royal Roads University in Victoria, British Columbia.
Dr. Smith-Carrier's program of research touches upon many different fields in the social policy arena, including access to income and food security, social assistance receipt, health equity, basic income, and climate justice.
She is an adjunct research professor at the Arthur Labatt Family School of Nursing at Western University, a research associate at the Centre for Human Rights Research at the University of Manitoba and editor of the Taylor & Francis journal Critical Policy Studies.