TRC Call-to-Action #92: Youth Employment in Winnipeg
Date: Wednesday, October 18, 2017 | 1:00 - 2:00 p.m. EDT
Speakers: Pam Sveinson and Erika Wiebe, with Lee Stevens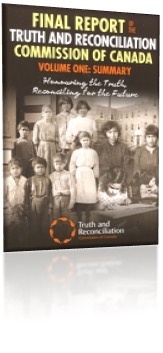 In October 2016 the Winnipeg Poverty Reduction Council (WPRC) embarked on a new initiative called TRC92: Youth Employment.This innovative initiative is guided by the 92nd Call to Action in the Final Report of the Truth and Reconciliation Commission of Canada (2015).
The Calls to Action (94 in total), are intended to redress the legacy of residential schools and advance the process of Canadian reconciliation with Indigenous peoples.Call to Action #92 challenges corporations to ensure that Indigenous peoples have equitable access to job opportunities, and to provide education for management and staff on the history of Indigenous peoples.
The strategies in TRC92: Youth Employment are based on this Call to Action and are grounded in Collective Impact principles such as multi-sector collaboration, broad and on-going consultation, working with Indigenous leaders and youth, continuous learning and adaptation, and systemic improvements to ensure large-scale and lasting change. Since October 2016, significant progress has been made, but there is still a long way to go.
In this webinar, Pam Sveinson and Erika Wiebe, WPRC, will be joined by Vibrant Calgary's Lee Stevens, to tell the evolving story of TRC92: Youth Employment, including their journey, their lessons, and next steps.
Speakers


Pam Sveinson, Winnipeg Poverty Reduction Council
As Executive Director of the Winnipeg Poverty Reduction Council (WPRC), Pam leads the talented and committed team providing backbone support to the WPRC and its Steering Committee in implementing the Council's overall vision and Framework for Action.
Pam began her career as a community public health nurse working to provide needs based health prevention services to some of Winnipeg's most vulnerable communities. Prior to joining United Way of Winnipeg and the WPRC in 2015, Pam served in a number of senior management positions at the City of Winnipeg including Continuous Improvement Coordinator, Manager of Information and Project Management for the Planning, Property & Development Department, and Manager of Corporate Communications in the City's CAO Secretariat. Pam has extensive experience leading diverse teams through innovative and inclusive strategic planning processes focused on furthering organizational priorities, as well as ensuring continuous measurement and reporting on performance.
Erika Wiebe, Winnipeg Poverty Reduction Council
Before joining the United Way Winnipeg as their Community Impact Facilitator, Erika spent 27 years working for the Provincial Government as a Community Development Worker. She was stationed in the West Central community of Winnipeg for the first 23 years, where she founded and facilitated networks, helped develop new programs, and led grassroots community efforts toward a safer, healthier community.
In 2011 Erika joined the department of Housing and Community Development in the Neighbourhoods Alive! (NA!) office, where she assisted neighbourhood renewal corporations and other community organizations supported by NA!. It was here that she first learned about and implemented principles of collective impact. Over the years Erika has worked with a diverse and extensive range of community leaders and has gained valuable experience bringing people together to tackle complex problems.
Lee Stevens, Vibrant Communities Calgary
Lee Stevens works at Vibrant Communities Calgary staff team as a Community & Engagement Specialist. Lee is a member of the Tlingit First Nation, Deisheetaan, (split tail beaver) Clan, and grew up in Turner Valley, AB. Lee has her Masters in Social Work and has for the past 11 years worked as both a Program Manager and frontline worker with Calgarians living in poverty. During the past 2 years Lee has focused her research and learnings on exploring some of the root causes of poverty such as access to income support, the increasingly precarious nature of employment, and for Indigenous people living in poverty, addressing the Calls to Action outlined in the Truth and Reconciliation Report, as well as critical and Indigenous evaluation methods. Lee believes we have "enough for all," meaning we have the resources to not only address the symptoms of poverty but to actually reduce it.