Transformative Change? It Depends on Your Ambition
Date: Wednesday September 21, 2022 – 1:00 – 2:00 pm EST / 11:00 – 12:00 pm MT
Speakers: Mark Cabaj, Here 2 There Consulting, Keren Perla and Liz Weaver, Tamarack Institute
There is a connection between the level of ambition an organization, collaborative or network has to change things and the level of impact it will have. In a recently published paper on the Tamarack website, The Innovation Ambition Continuum explores the relationship between ambition, community change and impact. Authors Mark Cabaj and Keren Perla draw from their experience in evaluation, social innovation, and place-based examples to illustrate that not all systems change initiatives are equal.

The Innovation Ambition Continuum explores three levels of change: incremental which moves a priority forward but does not often radically shift systems dynamics; reform-oriented change which aims to change systems but is slower to move; and transformative change which has a high impact but is also unpredictable and the resistance to this type of change is high.

Join Mark Cabaj, Keren Perla, and Liz Weaver in a lively conversation about ambition and transformative change. You will dive into new thinking about change, resistance, and breakthrough. Defining the type of change needed enables organizations and collaboratives to focus and be purposeful. We look forward to having you bring your questions and reflections to this conversation.

For More Information:
• Read The Innovation Ambition Continuum by Mark Cabaj and Keren Perla
• Learn more about the Energy Futures Lab
• Read more about Evaluating Systems Change
Register for this webinar below. All registrants will receive a full recording of the webinar, a copy of the slides, and a collection of links and resources.

Speakers
Mark Cabaj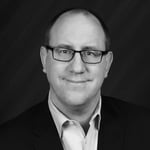 Mark Cabaj is President From Here to There Consulting and Associate of Tamarack – An Institute for Community Engagement. Mark's current focus is building the practice of Developmental Evaluation integrating real-time feedback and learning in emerging, complex, and fast-moving environments and has authored numerous tools and resources on the topic. He is involved in social innovation, systems and social change projects around Canada and beyond in the areas of economic justice, environmental sustainability, human services and food security.


Keren Perla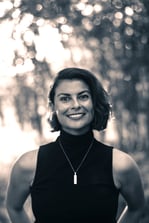 Keren Perla is Principle at Perla.Inc. and systems change facilitator, passionate about helping organizations build the foundations needed to envision and deliver transformation. She has spent over 15 years working with the public sector to bring innovative ways of working into a wide array of initiatives by integrating disciplines such as systemic design, strategic foresight, and design thinking. She is Co-founder of the Alberta CoLab – the first provincial public sector innovation lab in Canada – and currently directs the Energy Futures Policy Collaborative for the Energy Futures Lab. Keren has also helped pilot training in these approaches with Northern Alberta Institute of Technology and the University of Alberta. For her work in policy innovation Keren received the honour of joining the international States of Change fellowship and the ranks of Avenue Magazine's Top 40 under 40.


Liz Weaver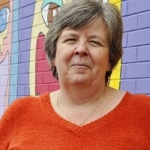 Liz Weaver is the Co-CEO of Tamarack Institute where she is leading the Tamarack Learning Centre which is focused on advancing community change leadership. The Tamarack Learning Centre promotes five strategic interconnected practices including collective impact, collaborative leadership, community engagement, community innovation and evaluating community impact. Liz is well-known for her thought leadership on collective impact and is the author of several popular and academic papers on the topic. She is a co-catalyst partner with the Collective Impact Forum. Liz is passionate about the power and potential of communities getting to impact on complex issues.