The End of Poverty gathering will bring together government, business, community and lived/living experience leaders from across Canada to celebrate our successes and co-generate solutions. The event will facilitate learning and dialogue across sectors, harness the distinctive synergies of today's poverty reduction movement, and take our collective understanding of community innovation in poverty reduction to the next level.
The event will take place over two days, convening at 11:00 a.m. ET on Wednesday, May 5th, and closing at 5:30 p.m. ET on Thursday, May 6th. Join us to hear from inspiring speakers and panelists and to participate in a range of interactive workshops designed to help you advance the End of Poverty narrative in your own community.
Participants will also be invited to register for daily pre-and post-event small group conversations that will create space for learners to network and dialogue with other attendees, engage in small group discussions, and work through specific questions and issues.
Features of our Learning Agenda
Ending Poverty Pathways including 14 proven ideas that already being implemented, and that are based on real data and a wealth of experience that forge a path forward for ending poverty in Canada.


A Strategic Overview of Cities Reducing Poverty including insights into what has made our 20-year collaborative and comprehensive approach to poverty reduction so effective.


Renowned Keynote Speakers, including Melody Barnes who worked directly with President Barack Obama, who will share their expertise with an emphasis on Cities Ending Poverty and Ending Youth Poverty.


A Joint Focus on Ending Poverty and Building Youth Futures, including a May 6th plenary which will be held jointly with Tamarack's newest practice area, Communities Building youth Futures. As part of their 2021 National Annual Gathering, this morning will explore youth resiliency, youth voice, youth leadership and community mobilization.


A Panel of Mayors and Cities will tell their stories of innovation and high-impact outcomes in reducing poverty.


Fourteen Interactive Workshops with emerging and established leaders from the government, business and not-for-profit sectors, each sharing their work and stories of poverty reduction, social innovation, and collective impact.


Daily Small Group Discussions that will create space for networking, discussion, brainstorming and troubleshooting amongst event registrants.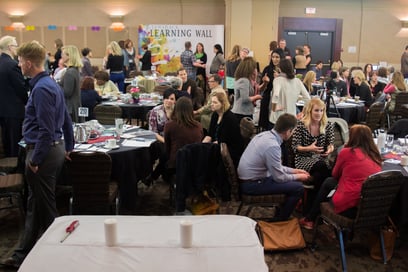 .