The Connected Community: Discovering the Health, Wealth and Power of Neighbourhoods

Date: January 18, 2023 | 1:00 p.m.–2:00 p.m. ET

Speakers: Cormac Russell, John L. McKnight and Heather Keam
Description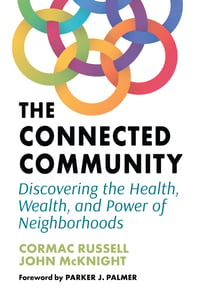 Find out how to uncover the hidden talents, assets, and abilities in your neighbourhood and bring them together to create a vibrant and joyful community. It takes a village!
In their new book The Connected Community: Discovering the Health, Wealth, and Power of Neighborhoods, Cormac Russell and John L. McKnight show how anyone can discover this untapped potential and connect with their neighbours to create healthier, safer, greener, more prosperous and welcoming communities.
Join us for a fireside chat hosted by our Director of Deepening Community, Heather Keam, who will sit down with Cormac Russell and John L. McKnight to talk about their new book and what it takes to create vibrant and joyful communities.
Where to Get the Book:
Special 30% discount with code "connected30" when purchased through their publisher (available for US orders only). Available through different retailers when ordering in Canada.


Further Your Learning:
Speakers
Cormac Russell, Managing Director, Nurture Development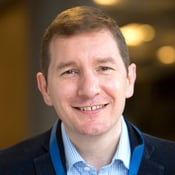 Cormac is a social explorer, an author and a much sought-after speaker.
Over the last 25 years, Cormac's work has demonstrated an enduring impact in 35 countries around the world. He has trained communities, agencies, NGOs and governments in ABCD and other community-based approaches in Africa, Asia, Australia/Oceania, Europe and North America.
His most recent book (Cascade Books, 2020) is Rekindling Democracy – A Professional's Guide to Working in Citizen Space
Cormac's TEDx talk can be viewed here.
John L. McKnight, Co-Founder, Asset-Based Community Development Institute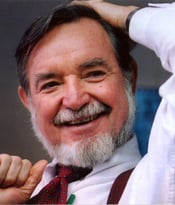 For more than four decades, John's research and teaching have focused on social service delivery systems, health policy, community organization, neighbourhood policy and the incorporation of labelled people into community life. John leads a group of more than 50 fellows around the world and has mentored the likes of Barack and Michelle Obama.
As a result of a national study of local neighbourhood initiatives, McKnight and his long-time colleague, Jody Kretzmann, created the Asset-Based Community Development strategy for community building.
Together, they co-authored the basic guide to asset-based community development, Building Communities from the Inside Out: A Path Toward Identifying and Mobilizing a Community's Assets. This book has become one of the nation's best-selling guides to community development, and the methods it outlines are now utilized worldwide.
Heather Keam, Director, Deepening Community, Tamarack Institute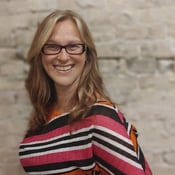 Heather is happy to be part of the Tamarack Institute team as the Director for Deepening Community practice.
Before taking this position, she was a Manager in the Learning Centre where she organized Communities of Practice, learning opportunities, tools and resources for community change.
Heather brings over 12 years of public health knowledge to this position and 16 years of experience generating action at a grassroots level using Asset-Based Community Development (ABCD) and Collective Impact.