Strategies for Shifting Power from Funder-Driven to Community-Driven
Date: Wednesday, August 24, 2022 | 1:00 p.m. - 2:00 p.m. ET / 11:00 – 12:00 pm MT
Speakers: Gabriela Alcalde, Lauress Lawrence, hosted by Lisa Attygalle


Many of us are on an active learning journey to deepen equity by disrupting colonial structures and traditional charitable models of 'the way we do things. We're asking questions like – who is leading, who is making decisions, and who has access to resources? And how can we shift power in ways that are meaningful and don't inadvertently cause harm?

The Elmina B. Sewall Foundation (Sewall) is on this learning journey and has been exploring different ways they can transform themselves and how they work. Based in Maine, Sewall seeks to improve the well-being of people, animals, and the environment while fostering relationships that strive for social equity and community resilience.

Over the last four years, Sewall has been using a range of strategies to shift power to communities including:
Changing the typical strategic planning process so that Sewall's priorities are a mirror of community priorities defined through a listening process


Community organizations co-designing how they want to see Sewall's resources used and prioritizing resource allocation


Working with other funders to align resources and reduce competition


Bringing an equity lens to center youth and BIPOC leadership organizations and providing dedicated capacity building


Active relationship building in communities to expand who has access to resources


Working towards community-based grant-making


Adopted trust-based philanthropy practices such as simplified applications and multi-year, unrestricted funding.
Join this conversation with Gabriela Alcade, Lauress Lawrence, and representatives from community organizations to hear about the strategies being used in their work in Lewiston-Auburn and Wabanaki communities, and their experiences about what is working, and what they are learning along the way.

For More Information:
Build more about the foundation here
Register for this webinar below. All registrants will receive a full recording of the webinar, a copy of the slides, and a collection of links and resources.

Speakers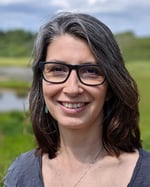 Gabriela Alcalde
Executive Director, Sewall Foundation
Gabriela is a public health leader with 20+ years of experience and commitment to equity and social justice. Gabriela joined the team of the Sewall Foundation as Executive Director in the summer of 2019 and in this capacity leads the integration of environmental, human and animal health and welfare as the foundation works to center equity and community voices in all of their work and strategies.
Prior to joining the Sewall Foundation, Gabriela served as the first Managing Director for Equity and Health at Richmond Memorial Health Foundation (RMHF) and as Vice-President for Policy and Program at the Foundation for a Healthy Kentucky. Gabriela has worked in the philanthropic, academic, government, non-profit and grassroots sectors throughout her career and served in various volunteer capacities to promote equity.
She earned a DrPH in health administration at the University of North Carolina at Chapel Hill, an MPH in maternal and child health at Boston University and a bachelor's degree in psychology from the University of Louisville. A native of Lima, Peru, she currently lives in Maine with her husband, children and pets.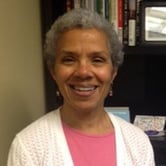 Lauress Lawrence
Community and Equity Learning Partner, Sewall Foundation
Lauress joined the Sewall Foundation in January 2015, after two decades as a faculty member in Religious Studies and Director of Multicultural Affairs at Regis College in Weston, Mass. Prior to working at Regis, Lauress served on the pastoral staff of a Catholic parish in Roxbury and was a grantmaker at Grants Management Associates in Boston, where she developed skills and expertise in community outreach, social justice, and philanthropy. She graduated from Smith College with a degree in Latin American Studies and completed graduate degrees at Boston University in Pastoral Ministry and Biblical Studies.
Lauress devotes much of her energy to Sewall's Healthy People Healthy Places program. She is committed to deep equity and community engagement, with special concern for marginalized communities and for the Earth. She serves on the board of Maine Initiatives and on the Grants Committee of the Maine Health Access Foundation. She also serves on the Editorial Board of the Wisdom Commentary Series, a 58-volume reference resource of feminist biblical interpretation; she is writing vol. 36 in that series, on Joel, Obadiah, and Jonah. Lauress lives in Portland with her husband Mark and their Goldendoodle Teddy.
Lisa Attygalle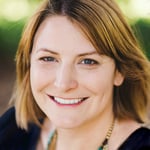 Consulting Director, Community Engagement, Tamarack Institute
In her role at Tamarack, Lisa works with cities and organizations to help them meaningfully engage their communities. Over the last eight years her work has focused on creating authentic engagement strategies and training staff teams, teaching and writing about innovative engagement methodologies, and designing and facilitating workshops and collaborative processes with a focus on raising the voice of the context expert.
Lisa comes to this work from the private sector where she worked at one of Canada's leading communications firms with clients in agribusiness, healthcare, financial services and technology. Hailing from Australia, Lisa also worked on major water infrastructure projects as the liaison between municipal government, engineering and the community. Lisa's other titles include Artist, Wife and Mum. On the side, Lisa is one of ten owners of Seven Shores Community Café in Waterloo, ON.