Socially Connected Communities: Solutions for Social Isolation PART 2
Date: September 23, 2021 | 2:00 - 3:00 p.m. ET

Speakers: Risa Wilkerson and Amanda O'Rourke
On August 18th we were joined by Healthy Places by Design and 8 80 Cities as they discussed the systemic drivers of social isolation and community-level recommendations for action. Join us for Part 2 on September 23rd to dive deeper into these recommendations and practically explore ideas for innovative, community-level strategies that will help you co-create socially connected communities where all people can thrive.
Speakers
Risa Wilkerson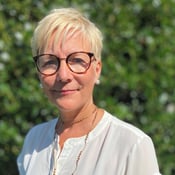 Risa is the Executive Director of Healthy Places by Design, a consulting group serving philanthropy, nonprofit, and community-based organizations across the United States. She provides overarching guidance and strategic vision to fulfill the organization's mission of advancing community-led action and proven, place-based strategies to ensure health and well-being for all. Risa has nearly 20 years of proven leadership in the healthy communities field, with a focus on equity, integrity, and collaboration. She has extensive experience coaching and providing technical assistance to multidisciplinary community-based partnerships across the country. Risa is an action-driven optimist, abundance thinker, and simplicity seeker.

Amanda O'Rourke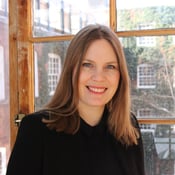 Amanda is the Executive Director of 8 80 Cities. Over 13 years she has driven the successful growth of the international non-profit through strategic planning, partnership development, and team building. Amanda has led diverse equitable mobility and public space projects in cities and towns across North America, Europe, and Australia. She enjoys working collaboratively with city governments and community partners to make it easier for people of all ages, abilities, and backgrounds to walk, bike, take transit, and build social connections and a sense of belonging in public spaces.