Innovative Approaches to Ending Social Isolation in Canada
Date: February 17, 2021 | 1:00 - 2:00 p.m. ET

Speakers: Lisa Richmond, Sonia Hsiung, and Dr. Trevor Hancock
Moderator: Sylvia Cheuy
After months of social distancing to help prevent the spread of COVID-19, we are facing what some are calling a "loneliness pandemic." Social isolation is increasingly being recognized as a public health issue in Canada.
This webinar discussion will feature Lisa Richmond from Cardus, Sonia Hsiung from Alliance for Healthier Communities and Dr. Trevor Hancock in a discussion about the state of loneliness and social isolation in Canada while also exploring innovative models for fostering community connection such as social prescribing and nature prescribing.
Can't make the live event? Register below and we'll send you a full recording of the webinar.
Speakers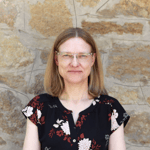 Lisa Richmond, Cardus
After an earlier career in higher education, Lisa Richmond joined Cardus in 2019 and provides leadership to the Cardus research team. She is passionate about rigorous research and finding ways to communicate its value for our society and fellow citizens. Lisa has a master of library science degree from the University of British Columbia, a master of theology from Regent College in Vancouver, and a doctorate in French literature from the University of Montpellier III in France.
Sonia Hsiung, Alliance for Healthier Communities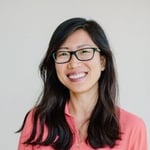 Sonia Hsiung is the Project Lead, Policy and Communications at the Alliance for Healthier Communities. With experience in a range of sectors spanning from engineering, food security, housing, to health care, she is keen to bring the strengths of diverse sectors together to build healthier and more connected communities. Sonia coordinated Ontario's first social prescribing research project, which demonstrated promising results in reduced loneliness, improved mental health, and increased integration between health and social care delivery, and has generated momentum nationally and internationally.
Dr. Trevor Hancock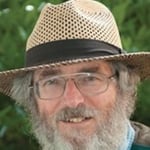 Dr. Trevor Hancock was the first leader of the Green Party of Canada. Under him, the party ran 60 candidates in the 1984 federal election. He is a public health physician, and consults with the World Health Organization. Together with Dr. Leonard Duhl, he created the Healthy Cities project that looks at environmental aspects of sustainable urban development as a determinant of health. In 2005, Dr. Hancock was also instrumental in initiating BC Healthy Communities - a provincial initiative focused on building capacity for healthy municipal governance.
Sylvia Cheuy, Tamarack Institute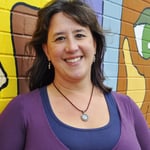 Sylvia is a Consulting Director of the Tamarack Institute's Collective Impact Idea Area. She is passionate about community change and what becomes possible when residents and various sector leaders share an aspirational vision for their future. She believes that when the assets of residents and community are identified and connected, they become powerful drivers of community change. Sylvia completed her graduate diploma in Social Innovation at the University of Waterloo in 2013 where she explored opportunities to reimagine regional food systems. Sylvia lives in Caledon Ontario with her husband, John Graham and their three children.