Social Innovation: Exploring Social Enterprise as an Alternate Business Structure
Date: Tuesday, August 22, 2017 | 12:00 - 1:00 p.m. EDT
Featured Speaker: Yassaman Nouri

Social enterprises and social enterprise sectors have been growing across the globe over the years. This webinar aims to give you a general understanding of the root of social enterprises in Canada, the US, and UK, and to help you understand Canadian and global social enterprise markets and trends. We will review common opportunities and challenges in the Canadian social enterprise sector, walk through tools and resources to help you assess whether social enterprise is the right business structure for your team, and go through the journey of building a social enterprise.
Speaker
Yassaman Nouri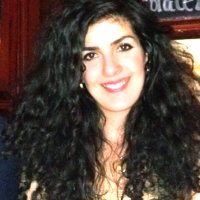 Yassaman is a UBC BComm Finance graduate and a recipient of Queen Elizabeth's Queen Jubilee medal for contributions that positively impacted communities domestically and internationally. She is originally from Tehran, raised in Vancouver and has worked in Iran, UK, China, Malawi, Tajikistan and Canada in diverse sectors including post-secondary education, international trade, international development, social entrepreneurship, impact investing, credit unions, non-profits, management consulting and government organizations.
Yassaman has had the privilege of contributing to organizations of all sizes from one-person-start-ups, to large global firms, on projects that range from strategy development to implementation and operation.
Yassaman currently serves on the community wealth board of Options for Homes as well as helping the Hamilton Community Foundation with their pilot impact measurement project. She teaches various courses related to social impact through Social Enterprise Institute, such as "How to use Systems Thinking to solve social problems", "How to use storytelling to connect to stakeholders", and "Tips and tools on building local and global impact communities".
A Friendly Reminder:
You are registering for the first webinar in a 3-part webinar series. Be sure to register separately for the next two webinars if you are interested in those sessions as well.
Go back to the webinar series home page