Understanding the Impact of Building Relationships

Date: Wednesday, February 1, 2023 | 1:00–2:00 p.m. (ET)
Speakers: David Jay with Lisa Attygalle


Description
If we all know that relationships matter, why is it so hard to fund the work that makes them possible?
Join David Jay, founder of Relationality Lab, for a scientific perspective on the relational work that is essential to almost all meaningful social impact. When we think about how the world needs to change relationships are one of our most powerful tools. Many of us see the lack of relationship constantly in our work: communities that feel isolated and organizations that feel siloed. Many of us have deep experience about how to change that by bringing people together and building trust. Yet the process of trust building often comes across as ephemeral and inefficient in a grant proposal or strategic plan. All too often, the essential work of building relationships becomes invisible, underappreciated and under-resourced.
Jay, a community organizer, researcher and software developer, will explore this paradox and how it might be resolved. Grounding in the mathematical properties of relational systems, Jay will explore why the work of building relationships is in tension with many traditional notions of operational effectiveness. We can invest in relationships, we can be very strategic when doing so, but it requires a radically different form of strategic thinking than most organizations and funders are used to.
Jay will share a framework for this form of strategic thinking, focused on the following questions:
How might investing in relationships fit into a social impact strategy?

Given that relationships are unpredictable, what is a meaningful way to set intentions and define success?

How might we strategically invest in creating containers that nurture relationships?

How might we collect stories and data which help to mobilize resources for relational work?
The Relationality Lab provides tools, tactics and resources to people who nurture the relationships that drive movements for justice, sustainability and liberation. It is a grassroots effort that brings together relational organizers, movement funders, and scientific researchers interested in collaborating around this goal, centering the needs of organizers in our shared work.

Register for this webinar below. All registrants will receive a full recording of the webinar, a copy of the slides, and a collection of links and resources. 

For More Information:
Speakers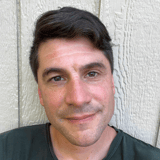 David Jay, Founder, Relationality Lab
David's movement roots begin in St. Louis, Missouri, where he practiced racial justice and LGBTQ+ organizing in high school. At the age of 18, he founded Asexuality.org, the world's first major community of people identifying on the asexual spectrum and began a career at the intersection of relational organizing and technology.
He has contributed to software projects supporting post-publication scientific peer review, relational organizing in political campaigns, online brave spaces for LGBTQ+ young people and comment systems at major news publications.
Until recently he served as the Chief Mobilization Officer at the Center for Humane Technology, using relational tactics to bring together tech workers, policymakers and survivors of harm to bring about systemic reform in the tech industry.
For over a decade, David has explored ways to combine established approaches in complex systems science, information theory, and evolutionary theory to address novel challenges in the study of relational systems in social movements.
David holds a BA in Sociology and Physics from Wesleyan University and an MBA in Sustainable Business from the Presidio Graduate School.

Lisa Attygalle, Consulting Director of Community Engagement, Tamarack Institute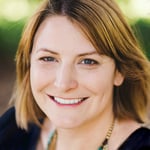 In her role at Tamarack, Lisa works with cities and organizations to help them meaningfully engage their communities. Over the last eight years, her work has focused on creating authentic engagement strategies and training staff teams, teaching and writing about innovative engagement methodologies, and designing and facilitating workshops and collaborative processes with a focus on raising the voice of the context expert.
Lisa comes to this work from the private sector where she worked at one of Canada's leading communications firms with clients in agribusiness, healthcare, financial services and technology. Hailing from Australia, Lisa also worked on major water infrastructure projects as the liaison between municipal government, engineering and the community.
Lisa's other titles include Artist, Wife and Mum. On the side, Lisa is one of ten owners of Seven Shores Community Café in Waterloo, ON.