Rekindling Democracy - A Discussion with Cormac Russell
Date: September 16, 2020 | 1:00-2:00 pm EDT
Speakers: Cormac Russell and Heather Keam
As we look at community recovery planning across Canada, many organizations are asking what their role is in deepening community and how they can support citizens to build community. In his new book, Rekindling Democracy- A Professional's Guide to Working in Citizen Space, Cormac Russell stipulates that organizations and professionals are not the solution to community problems, it is citizens who must be at the centre of any authentic and powerful democratic response to challenges.
Join our discussion with Cormac about his book. Cormac will also explore the shift from citizen-centred community development approaches to top-down institution-centred ones, and how we can challenge the status quo in order to reboot democracy.
This webinar is brought to you by the Tamarack's ABCD Community Of Practice and Cities Deepening Community Team.
Can't make the live event? Register below and we'll send you a full recording of the webinar.
Speakers
Cormac Russell, Nurture Development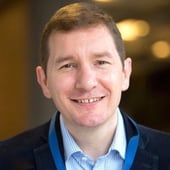 Cormac is a faculty member of the ABCD Institute and an internationally-renowned thought leader, trainer and Speaker. He has supported the establishment of more than 30 ABCD learning sites in Rwanda, South Sudan, Kenya, Canada, Sweden, Ireland and the UK. He is driven by a passionate belief in the importance of localism, economic and environmental sovereignty, and is a strong advocate for the protection of indigenous living and social justice. Cormac —a long-time friend and collaborator with Professor John McKnight has published extensively in professional journals on Asset-Based approaches to Probation, Health, Ageing Well, Community Housing, Community Development and Disability.
Heather Keam, Tamarack's Cities Deepening Community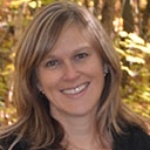 Heather is happy to be part of the Vibrant Communities team as the Manager of Cities, Cities Deepening Community. Before this position she was the Manager of Learning Services where she organized Community of Practices, learning opportunities, tools and resources for community change. Heather brings over 12 years of public health knowledge to this position. Heather has a passion for helping communities to realize that they are in charge of their future and to take leadership in assessing their own resources and needs. Heather believes that people have choices. They can either sit back and let others determine their future or they can stand up and create their own.