Reckoning, Repair, and Change: Authentically Advancing Racial Equity
Date: Tuesday, October 22, 2019 | 1:00 p.m. - 2:00 p.m. ET
Speakers: Veronica Borgonovi, Hayling Price, FSG; Liz Weaver, Tamarack Institute
Businesses have significant assets and power and therefore play a critical role in contributing to systemic changes that allow everyone to participate, prosper, and reach their full potential. A wide range of strategies are available, including recruiting and retention efforts; reducing income and wealth disparities via employee compensation structures; designing and delivering products and services that meet the needs of all customers; and leveraging businesses' influence to inform public opinion and policy.
– Reckoning, Repair and Change: How Business Leaders Can More Effectively Advance Racial Equity and Competitive Advantage. July 2019.
Increasingly the corporate sector in Canada and the US is focused on building purpose driven businesses. These businesses recognize the competitive advantage of investing in people and planet as well as profit. FSG has been exploring the ways in which companies are contributing to racial equity while also creating business value. In Reckoning, Repair and Change: How Business Leaders Can More Effectively Advance Racial Equity and Competitive Advantage, FSG shares three action steps for how companies can authentically embrace their role in reducing racialized disparities: examining and reckoning with racialized history, building relationships and repairing past injustices, and co-developing strategies to create lasting change. While the paper targets the corporate sector, the action steps can similarly be implemented by philanthropists and non-profit sector leaders pursuing strategies in support of racial equity.
Join Veronica Borgonovi and Hayling Price of FSG, and Liz Weaver of Tamarack, in conversation about taking steps to advance racial equity. We will share business case examples where equity has driven corporate success and discuss the ways in which corporate community leaders can pursue these steps to more effectively support collective impact and community change efforts. We will also discuss how stakeholders in the philanthropic and non-profit sectors can apply these steps, and how such intentionality can support change at a systems level.
Read: Reckoning, Repair and Change: How Business Leaders Can More Effectively Advance Racial Equity and Competitive Advantage
Speakers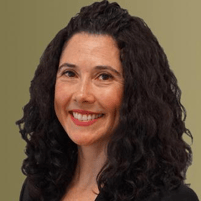 Veronica Borgonovi
Veronica Borgonovi is a director in FSG's Seattle office. During her nearly 10 years at FSG, Veronica has served corporate, foundation, nonprofit, and government clients across a range of issues including health, education, and economic development. Veronica has served clients developing and implementing collective impact efforts, and has partnered with FSG's Collective Impact Forum and Tamarack Institute as a faculty member at learning events. She has also led the organization's change management efforts for diversity, equity, and inclusion for the past several years. Veronica previously spent nearly a decade working as a corporate strategy consultant, and holds degrees from the University of California at Berkeley and the Kellogg School of Management at Northwestern University.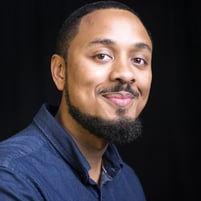 Hayling Price
Hayling Price is a Senior Consultant at FSG, where he supports social sector clients with a focus on education and youth development. In this role he designs collective impact strategies in partnership with community stakeholders to accelerate systems change. As FSG's Equity Partnerships Lead, Hayling also supports the firm's strategic priorities on social equity related to business development, capacity building for consulting staff, and partnerships with field actors in the advocacy community. Hayling received his B.A. from the University of Pennsylvania. He also received his MBA from Harvard Business School and Master in Public Policy from the Harvard Kennedy School.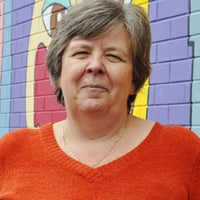 Liz Weaver
Liz Weaver is the Co-CEO of Tamarack Institute where she is leading the Tamarack Learning Centre. The Tamarack Learning Centre has a focus on advancing community change efforts and does this by focusing on five strategic areas including collective impact, collaborative leadership, community engagement, community innovation and evaluating community impact. Liz is well-known for her thought leadership on collective impact and is the author of several popular and academic papers on the topic. She is a co-catalyst partner with the Collective Impact Forum and leads a collective impact capacity building strategy with the Ontario Trillium Foundation.