People, Planning and Process – Building Collaborative Leaders
Date: Wednesday, May 25, 2022 | 1:00 p.m. - 2:00 p.m. ET/11:00 – 12:00 pm MT
Speakers: Annie Martinie, Danville Regional Foundation, Tim Schwantes, Healthy Places by Design and Liz Weaver, Tamarack Institute
In September 2020, the Danville Regional Foundation launched Collaboration Lab, a 10-session collaborative leadership development experience. Collaboration Lab is a partnership between Danville Regional Foundation, Tamarack Institute, and Healthy Places by Design.

With leadership at the core of the program's mission, Collaboration Lab members participate in a learning journey in which they explore how to create a stronger Dan River Region through cross-sector collaboration. Participants contribute diverse perspectives from a variety of sectors, backgrounds, and experiences to this ten-month program that uses experiential learning and practical application activities throughout. This program is designed to truly be a learning journey, customized to the unique needs of each person in the cohort and the changing environment. During each session, the group helps guide future content. The program includes the opportunity to complete a planning sequence for a new collaboration or enhance an existing collaborative effort, with the help of national experts and local peers

To date, two cohorts of Dan River Region leaders in Virginia and North Carolina have participated in the Collaboration Lab experience. Join Annie Martinie, Tim Schwantes and Liz Weaver as we discuss how to build a culture of collaboration across a region, curriculum design, and lessons learned when engaging collaborative leaders during a pandemic. We will also discuss their unique collaborative partnership which was developed to design the Collaboration Lab.

For More Information:
• Visit the Danville Regional Foundation – Collaboration Lab Webpage
• Read the program description for the Collaboration Lab experience
• Visit Healthy Places by Design and learn about their programs
Register for this webinar below. All registrants will receive a full recording of the webinar, a copy of the slides, and a collection of links and resources.

Speakers
Annie Martinie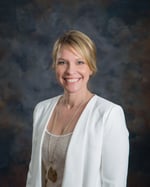 Annie Martinie is a native of Sandwich, Illinois, a rural community west of Chicago. She graduated from Bradley University with a degree in public relations and marketing and earned a Master's of Public Affairs from the University of North Carolina at Greensboro. Annie joined the DRF team in July 2014 and has been working since then to initiate and support projects to improve health outcomes in the Dan River Region, most notably through convening The Health Collaborative, a cross-sector coalition of organizations and individuals working together to create health for all through policy, systems, and environmental change. In 2019, Annie moved into a new role at DRF as the Director of Collaboration tasked with helping to create a culture of collaboration in the Dan River Region and support DRF's strategic vision to help more people become a part of the transformation of this region.


Tim Schwantes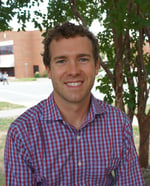 Tim Schwantes is a Senior Project Officer at Health Places by Design. Tim works on local, regional, and national initiatives that support community collaboratives and partnerships to improve public health through changes in local policies, systems, and the built environment. Tim provides technical assistance, facilitation, and collaboration support for partnerships, formal decision makers, and residents. He frequently brings leaders from different communities (and initiatives) together for collective learning. In all of his endeavors, Tim strives to work with others to advance equity, create and deepen authentic engagement, build and connect community champions, and show up with a spirit of curiosity and willingness to learn.

Tim earned masters' degrees in social work and public health, as well as a BA in public policy with a specialization in health policy, from the University of North Carolina at Chapel Hill. Always with an itch for the outdoors and adventure, Tim is often thinking about, planning, or going on trips to better experience the world with his family and friends.
Liz Weaver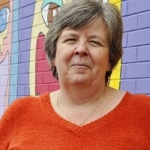 Liz Weaver is the Co-CEO of Tamarack Institute where she is leading the Tamarack Learning Centre which is focused on advancing community change leadership. The Tamarack Learning Centre promotes five strategic interconnected practices including collective impact, collaborative leadership, community engagement, community innovation and evaluating community impact. Liz is well-known for her thought leadership on collective impact and is the author of several popular and academic papers on the topic. She is a co-catalyst partner with the Collective Impact Forum. Liz is passionate about the power and potential of communities getting to impact on complex issues.