Neighbourhoods ♥ The Heart of Community


Mobilizing for Impact
Montréal, QC | June 6-8, 2017
Global Issues ♥ Local Solutions
Today, there is a growing movement that is embracing community change at the neighbourhood level. Municipalities and organizations whose mandates span complex community issues such as – enhancing community well-being; encouraging emergency preparedness; creating age-friendly communities; and strengthening community economies – are working together with citizens on neighbourhood-based strategies to positively impact these issues.
Embracing a local approach offers people an opportunity to tackle daunting global challenges at a manageable scale. Local engagement also draws upon people's unique connection to place and provides the benefit of seeing first-hand the impact of their actions.
Neighbourhoods ♥ The Heart of Community: Mobilizing for Impact is a unique and bilingual national learning event that brings together the most innovative and inspiring examples of neighbourhood action at its best. This bilingual event invites us to accelerate our effectiveness by learning from one another and imagining how we can ensure our collective work has greater impact.
Montréal
♥
Celebrating Neighbourhood Innovation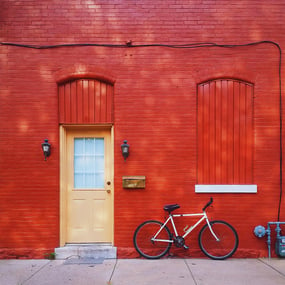 Montréal is the second largest city in Canada. In 2017, it is celebrating its 375th anniversary (375th), which makes this the perfect time for the city's champions of neighbourhood change to co-host this international, bilingual learning event with the Tamarack Institute.
Today, Montréal is best-described as a resilient, mobilized city that is full of innovative projects to improve the well-being of their neighbourhoods. Participants at the Deepening Community 2017 Learning Event will have the opportunity to visit Montréal's dynamic neighbourhoods first-hand to discover the very specific social flavor of this beautiful city and see how 30 of its neighbourhoods – each facing poverty and social exclusion – are each forming neighbourhood roundtables that assemble the resources needed to transform these neighbourhoods.
Attendees will also learn more about Montréal's unique neighbourhood-based Collective Impact Project (CIP/PIC) that began in 2015 with a shared investment of $21 million over five years by a group of philanthropic partners, led by Centraide of Greater Montréal. The CIP/PIC is described as "an accelerator of change that aims to increase the impact of collective action and achieve measurable and significant outcomes to reduce poverty in Montréal neighbourhoods." This project offers "flexible and adaptable ways to support collective action" in 17 of the city's priority neighbourhoods.
Deepening Community

♥ Fostering Community Resilience
Participants at this event will be introduced (in both official languages) to effective programs and resources that are successfully reconnecting neighbours, deepening community and advancing positive change on a range of complex issues.
Nathalie Fortin, Chair of the Montréal Neighbourhood Tables Coalition and a long-time community activist will be joined by International neighbourhood-builder Michael McAffee, Co-Director of the Promise Neighborhoods Institute (PNI) and Vice-President for Programs at PolicyLink and John McKnight, co-founder of Asset-Based Community Development Institute and renowned community-builder whose work has inspired a generation of community-builders. The insights from these keynotes will be simultaneously interpreted for our French and English learners. Sylvia Cheuy, Director of Tamarack's Deepening Community Practice Area and the Tamarack Team will guide participants through a dynamic three-day learning agenda will a focus on co-creation, where every person will have the opportunity to learn and share insights from their own work. The core ideas that frame the learning journey of this gathering include:

The Neighbourhood Scale: The Power of Local Action
Discover the unique possibilities and challenges of working comprehensively at the neighbourhood scale. Synergies can often be found – and leveraged – across a variety of issues and sectors when viewed through the lens of a neighbourhood. Mobilizing a diverse set of actors around these synergies can have significant impact.

The Role of Citizen Leadership
Neighbourhood residents are the "context experts" whose wisdom is essential for adapting and tailoring promising projects from other places to work effectively in their neighbourhood. By ensuring that leadership and action is co-owned by citizens and organizations alike, sustainability is embedded into community change efforts.


Why Working Across Sectors is Essential
The most effective responses to complex community issues are generated when the wisdom and resources of many sectors can be aligned towards a common agenda. Hosting cross-sector dialogues to identify shared aspirations is an essential leadership capacity.


How Local Work Can Be Linked Up to Create Powerful Movements for Change
When promising neighbourhood-based projects are profiled and shared they become easier for others to replicate. When those leading positive neighbourhood change can inspire one another, they are able to also identify opportunities for collective action and advance policies that create an enabling environment for their work.



Harnessing the Power of Place
When people experience the places where they live as places that nurture belonging and inclusion, they are more likely to be engaged in the work of strengthening neighbourhoods. Data suggests that an alarming number of Canadians of every age are now experiencing a sense of isolation. They are hungering for greater connection: a sense of belonging.
Not only does social isolation have a tremendously negative impact on individual health, evidence also demonstrates that people are less likely to work for the common good when they do not experience a sense of belonging.
Creative place-making is powerful for its ability to invite a diversity of people to become involved in short-term projects that creatively depict the uniqueness and beauty of the places where they live. These projects not only result in beautiful and practical improvements to neighbourhoods, they also bring people together – tapping their collective resourcefulness – to demonstrate their shared ownership for the place they live while also strengthening their relationships with one another.
Connection

♥

Care

♥ Citizen Leadership

Participants at this 3-day Bilingual Learning Event will learn about promising approaches and resources including:
Deepening Community – The work of strengthening community begins with an intentional effort to invest in nurturing a sense of caring and connection between and amongst people of a place. Learn about promising examples for how this is now being accomplished and the lessons and impact that deepening community is generating in a diversity of community settings across North America.


Strong, Connected Neighbourhoods – When residents are engaged, they mobilize their knowledge and skills; mentor each other; and, contribute their talents to complete needed community projects – while also deepening their connections to one another. Visit examples that show how the people of Montréal are making this a reality.


Creative Place-making – Discover how, across Canada and around the world, ordinary people are coming together and using creativity to deepen connections, enhance their communities and demonstrate their love and ownership of the places where they live.


Collective Impact – Discover how this disciplined form of multi-sector collaboration effectively engages a diversity of sectors to tackle tough issues like crime; unemployment; isolation and loneliness; and, local economic development to co-create powerful results.


Resilient Communities – The places where we live are better at enduring and "bouncing back" from hardships and crises because we have cultivated the shared leadership to effectively mobilize to enhance the community's well-being.