Monitoring Outcomes & Measuring Impact | Lessons from the Opportunity Youth Forum
Date: March 31, 2021 | 1:00 - 2:00 p.m. ET

Speakers: Monique Miles, Justin Piff, Kathy Hamilton, & Sylvia Cheuy
The Opportunity Youth Forum was launched in 2012 as a national movement to create innovative, place-based and collaborative solutions to reconnect America's then 6.7 million opportunity youth to education and employment.
Today, the Opportunity Youth Forum is a network of over two dozen urban, rural, and tribal communities who are scaling multiple reconnection pathways to achieve better outcomes in education and employment for opportunity youth with a focus on both systems-wide and community-level changes. Their impact has been impressive.
Over the past 6 years, thanks to the efforts of many organizations, leaders and young people, the number of opportunity youth has dropped to 4.6 million.

From 2011 to 2018 the number of Opportunity Youth in the United States had decreased by more than 1 million young people, which is a reduction of nearly 25%.

Recent data shows that at least 44,000 Opportunity Youth are receiving direct services each year and OYF community partners report 19,000 significant outcomes – including attaining high school or college degrees or getting a job – that have been achieved.

The success for Opportunity Youth also positively benefits communities. If only 50% (20,000) of the youth currently being supported by OYF partners complete education or get jobs per year, it has been conservatively estimated this will generate $2 billion in direct savings to taxpayers over the youths' lifetimes. This is true for each year OYF Network members do this work!
Join Sylvia Cheuy as she welcomes Monique Miles, Director of the Opportunity Youth Forum and the Deputy Director of the Forum for Community Solutions at the Aspen Institute and her colleagues to share lessons and insights about how the OYF Network monitors outcomes and measures its impact both locally and nationally. You will also hear more about how the Opportunity Youth Forum's efforts to monitor outcomes and impact are leveraged to both inform and advance the overall strategy of OYF network partners.
Learn more about the Opportunity Youth Forum.
Can't make the live event? Register below and we'll send you a full recording of the webinar.
Speakers
Monique Miles, Opportunity Youth Forum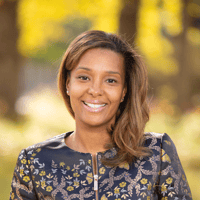 Monique is the Director of the Opportunity Youth Forum and the Deputy Director of the Forum for Community Solutions. Prior to joining the Aspen Institute Forum for Community Solutions, Monique was the Director, Postsecondary Achievement at the National Youth Employment Coalition (NYEC). In her role at NYEC, Monique oversaw the Postsecondary Success Initiative, a national pilot that supported Community Based Organizations (CBOs) across the country to design and implement postsecondary programming, in partnership with local institutions of higher learning, for students who were disconnected from education. Monique has a Bachelor of Science from Springfield College and a Master's in Education, Policy & Management from the Harvard Graduate School of Education.
Justin Piff, Equal Measure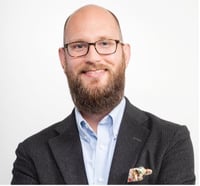 Justin is Vice President of Learning and Impact at Equal Measure, where he leads evaluations of several multi-site systems change initiatives focused on improving outcomes across the cradle-to-career continuum. His current and recent work includes evaluations of the Aspen Institute's Forum for Community Solutions' Opportunity Youth Forum, Lumina Foundation's Talent Hubs initiative, and StriveTogether's Cradle to Career Network. Before joining Equal Measure, Justin was a quality management coordinator at Devereux, where he oversaw quality and performance improvement at residential treatment and therapeutic foster care programs for children and adolescents. Justin holds a Bachelor of Social Work from Eastern University and a Master of Science in Social Work from Columbia University.
Kathy Hamilton, Boston Private Industry Council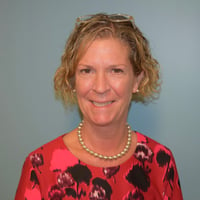 Kathy serves as the Youth Transitions Director at the Boston Private Industry Council (PIC), Boston's Workforce Development Board, where she helps supports the development of education and career pathways for young adults. She has organized Boston's Youth Transitions Task Force over the last fifteen years to reduce Boston's dropout rate, and she co-convenes Boston's Opportunity Youth Collaborative to end youth disconnection and advance racial equity. She partners closely with education and workforce institutions to craft new approaches to removing long standing barriers for low-income youth of color.
Kathy also helped found the Boston Re-Engagement Center, which has re-enrolled high school dropouts into the Boston Public Schools since 2009. She leads the PIC's Success Boston postsecondary coaching for first-generation college students, and is an active member of national networks that promote new solutions for disconnected youth, such as the Aspen Opportunity Youth Forum, the Re-Engagement Network and the National Youth Employment Coalition.
Sylvia Cheuy, Tamarack Institute, Learning Centre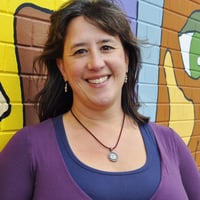 Sylvia is a Consulting Director with the Tamarack Institute's Learning Centre. She has both practical knowledge and first-hand experience in Collective Impact and what it takes to engage and mobilize diverse sectors to work together to find innovative solutions to their toughest challenges and transform their community's aspirational vision for the future into reality. Prior to joining Tamarack, Sylvia was the founding Executive Director to Headwaters Communities in Action (HCIA), a grassroots citizen initiative that fosters collaborative leadership and action in support of a long-term vision of well-being for Ontario's Headwaters region. Her work with HCIA was published as a chapter entitled, A Citizen-Led Approach to Enhancing Community Well-Being published in the Handbook of Community Well-Being Research. Sylvia completed her Graduate Diploma in Social Innovation at the University of Waterloo in 2013 where she explored opportunities to create change within regional food systems.