Meaningfully Engaging Youth in Evaluation
Date: October 28, 2020 | 1:00-2:00 pm EDT
Speakers: Corliss Bean, Marika Warner, Bryan Heal and Pamela Teitelbaum
How can we ensure that the work we do is youth-centered and reflective of youth voice? Meaningfully engaging youth often requires a different approach than engaging adults, particularly in evaluation. How can we move beyond using youth as sources of data and ensure their voices and insights help guide our evaluation process?
Building off our recent webinar on Engaging Youth, this webinar will highlight strategies and best practices for meaningfully engaging youth in program evaluation, including evaluation planning, carrying out the evaluation, and communicating evaluation findings. YouthREX and Tamarack Institute team up to discuss youth-engaged evaluation theory and practice, with special guests from MLSE LaunchPad to bring practical examples of how youth are engaged in their evaluation work.
Can't make the live event? Register below and we'll send you a full recording of the webinar.
Speakers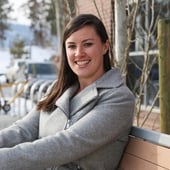 Corliss Bean



Corliss Bean, PhD is an Assistant Professor in the Department of Recreation and Leisure Studies at Brock University. Her research involves working with community organizations at local and national levels to development, implement and evaluate programming with the goal of fostering youth psychosocial development. Corliss is also a member of the academic network at YouthREX where she works to make research evidence and evaluation relevant and accessible to the Ontario grassroots youth sector.
Marika Warner and Bryan Heal
Marika Warner is the Director of Research and Evaluation and Bryan Heal is the Manager of Research and Evaluation at MLSE LaunchPad, a 42000 square foot Sport For Development facility in downtown Toronto built and supported by the MLSE Foundation to advance positive developmental outcomes for youth facing barriers aged 6-29.
Pamela Teitelbaum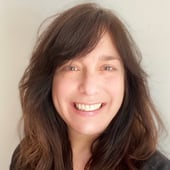 Pamela is a Consulting Director of the Tamarack Institute's Evaluating Impact Practice Area. She is passionate about supporting and facilitating an interplay of learning and evaluation that creates transformative experiences aimed at developing healthy, equitable, gender-responsive and rights-based communities.

Pamela believes that increasing access and awareness about evaluation strategies, methodologies and processes leads to more critical, collaborative and long-term community change. By increasing capacity of communities to engage in and employ strategically-designed evaluation and learning practices, more possibilities are created for stakeholders and beneficiaries to experience the value of community changes and how they lead to effective, efficient and impactful outcomes.