Making Community Essential: Seven Impacts for Communities and the Policy Shifts to Get There
Date: August 31, 2022 | 1:00 p.m.–2:00 p.m. ET

Speakers: Muhammad Raza & Justin Williams
The COVID-19 Pandemic placed a strain on individuals and communities. Social distancing and necessary health measures uncovered existing stresses on mental health and our sense of connection. Studies showed that for much of the population, challenges with loneliness worsened.
At the same time, the pandemic showed us the community is essential. We rely on our neighbours and communities for our physical and mental health. In Deepening Community, we have recognized seven important impacts that occur when we develop local, the whole of community strategies and plans to build a sense of connection in our neighbourhoods and municipalities:
Sense of belonging

Equity and Inclusion

Civic Engagement (enabling care/acting together)

Strengthen Resilience

Community Safety

Community Health / Wellness

Empowered Local Economies
This summer, the Tamarack Institute is working with Samuel Centre for Social Connectedness Fellow Muhammad Raza to dive into the seven impacts of making community essential.
This webinar will go through their research and provide examples of how communities, municipalities, and other orders of government can have significant impacts by developing and supporting strategies at the local level.
Speakers
Muhammad Raza, Fellow, Samuel Centre for Social Connectedness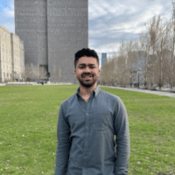 Muhammad is a final-year undergraduate student at the University of Toronto. He is majoring in Economics and Public Policy with a focus on data analytics.
He is passionate about intersectional and representative policy change that is rooted in equity, fairness and sustainability. His interests include South Asian poetry, Sufi music and hiking. In the future he hopes to work in the field of policy change.
Justin Williams, Manager, Policy & Development, Tamarack Institute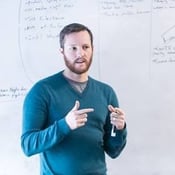 Justin brings experience managing research and public relations projects to his role as Manager, Policy and Development.

Prior to completing a Master of Environmental Studies focusing on environmental justice, community development and the cognitive structures of environmental ideologies, Justin spent six years working in higher-education research and advocacy in Ontario and Alberta. During this time, Justin was fortunate to manage a team of researchers and communications professionals to promote affordable, accessible and high-quality post-secondary education.

Having previously focused his studies at the intersection of economic and environmental equity and community building, Justin is passionate about working with partners, learners and members to create the conditions to successfully address the complex challenges we face.

Outside of work, Justin spends time chasing frisbees, wandering in forests with his toddler, and getting distracted by wildlife. Justin lives in Kitchener with his fantastic partner Samantha and the amazing Morgan Glory.