Making the Case for Arts-Based Community Engagement
Date: Wednesday, February 10, 2020 | 1:00 p.m. - 2:00 p.m. ET
Speakers: Hiba Abdallah, Christopher Pandolfi, and Lisa Attygalle
The Arts brings life to our communities. It sparks joy. It teaches. It connects. It asks us to see things differently. But so often when the arts are used in community engagement activities it feels like an add-on, a sidebar. So how can the arts be integrated as the main event? What barriers or myths do we need to break down? Do we truly understand the benefits of an arts-based approach in order to advocate for it?
Join us as we hear from two artists, Hiba Abdallah and Chris Pandolfi, who specialize in community-engaged art. Hiba and Chris will share inspiring examples from their practice and together we will explore:
What do arts-based practices offer that is unique from traditional community engagement?



What are the barriers? What is needed to expand arts-based engagement practices?



What advice do you have for community changemakers who want to integrate the arts with changemaking?
Register for this webinar below. All registrants will receive a full recording of the webinar, a copy of the slides, and a collection of links and resources.


Speakers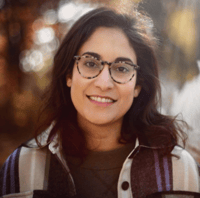 Hiba Abdallah
Hiba is an artist and organizer who frequently works with others. Her practice explores the structural legacies and futures of cities by researching the intersections of collaboration, communication, and disagreement as productive frameworks for re-imagining public agency. Hiba also teaches in the Department of Art, Culture and Media at the University of Toronto Scarborough and serves as a board member at Gallery TPW and MAP (Mobile Arts Program). She currently lives and works in Tkaronto.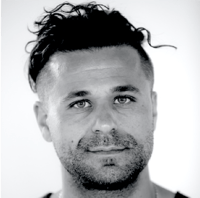 Christopher Pandolfi
Christopher is the Co-founder and Creative Director of Department of Unusual Certainties (DoUC). A designer and educator with a background in urban design, he is a strong advocate that design and design methods have an important role to play in helping shape the future of society. Chris also teaches in the Interaction Design department at George Brown College in Toronto, advises the Interdisciplinary Design Strategies MA program at IADT in Dublin, and is a Strategic Advisor for the World Design Organization's Youth Design Council. He is always looking to learn more about new ways to communicate information.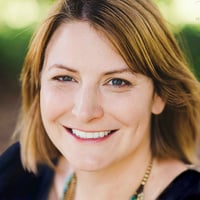 Lisa Attygalle
In her role at Tamarack, Lisa works with cities and organizations to help them meaningfully engage their communities. Over the last six years her work has focused on creating authentic engagement strategies and training staff teams, teaching and writing about innovative engagement methodologies, designing and facilitating workshops with a focus on raising the voice of the context expert, integrated communications planning, and the use of technology and creativity for engagement. Lisa advocates for simplicity in infrastructure, frameworks and design and loves applying the principles of marketing, advertising, loyalty, and user experience to community initiatives. Lisa comes to this work from the private sector where she worked at one of Canada's leading communications firms with clients in agribusiness, healthcare, financial services and technology. Hailing from Australia, Lisa also worked on major water infrastructure projects as the liaison between municipal government, engineering and the community.