The Latest Trends in Community Change
Date: Tuesday, September 24, 2019 | 11:30 a.m. - 12:30 p.m. ET
Speakers: Paul Born and Liz Weaver, Tamarack Institute
Paul Born and Liz Weaver, the Co-CEOs of the Tamarack Institute will share their perspectives on the latest trends in community change. Drawing on relevant research, observations and engagement with community changemakers, they will talk about topics such as including individuals with lived and living experience; building effective and sustainable collective impact efforts; bringing innovative design practices into community spaces and adaptive leadership practices.
Speakers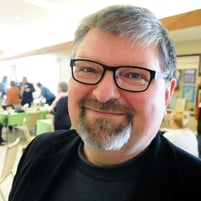 Paul Born
Paul grew up as the son of Mennonite refugees. This is what has made him deeply curious about and engaged in ideas that cause people to work together for the common good. Paul is the Co founder and Co-CEO of Tamarack Institute and the Founder and Director of Vibrant Communities. He is the author of four books, including two Canadian best sellers. Paul is a global faculty member of the Asset Based Community Development Institute (ABCD) and a senior fellow of Ashoka, the world's largest network of social innovators.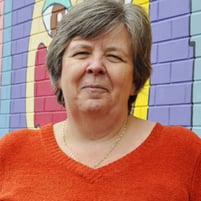 Liz Weaver
Liz is the Co-CEO of Tamarack Institute where she is leading the Tamarack Learning Centre. The Tamarack Learning Centre has a focus on advancing community change efforts and does this by focusing on five strategic areas including collective impact, collaborative leadership, community engagement, community innovation and evaluating community impact. Liz is well-known for her thought leadership on collective impact and is the author of several popular and academic papers on the topic. She is a co-catalyst partner with the Collective Impact Forum and leads a collective impact capacity building strategy with the Ontario Trillium Foundation.