L'Engrenage Saint-Roch:
When lived experience and community engagement are at the heart of neighbourhood actions


Date: April 26, 2023 | 1:00‒2:00 p.m. ET
Speakers: Sonia Racine, Virginie Dornier and Layla Belmahi

This event is taking place in French with simultaneous interpretation in English, thanks to our partnership with the Secrétariat du Québec aux relations canadiennes. Click here to access the landing page for the French version.
Description
What difference does it make in a neighbourhood to have genuine community engagement rather than just consultation? How can we effectively involve neighbourhood people, even those who are rarely heard?
L'Engrenage Saint-Roch is a neighbourhood roundtable in Quebec City born from the local mobilization of residents and incorporated in 2010. Through the collaboration of local residents and community organizations, this space for sharing and exchange seeks to enhance the quality of life in the neighbourhood.
During this webinar, we will have a conversation with:
Virginie Dornier, coordinator of the citizen participation component at l'Engrenage;
Sonia Racine, Knowledge Mobilization Advisor at Communagir; and
A citizen involved in the neighbourhood process.
This trio of complementary viewpoints will enable us to talk about the significance of valuing lived experience in collective projects, as well as the challenges and benefits of community engagement in collaborative initiatives.

This webinar is part of a series on Quebec experiences in Tamarack's five practice areas: Collaboration, Community Engagement, Collective Leadership, Community Innovation and Evaluating Impact.
Speakers

Virginie Dornier, Coordinator, Participation Citoyenne Engrenage Saint-Roch
A graduate of the Bachelor of Social Work program, Virginie is particularly interested in the intersectional feminist approach and has a strong interest for inclusion and social justice. She believes that collective action is the key to meaningful community empowerment and the reduction of social inequalities on a small and large scale. Her activism and curiosity drive her to constantly question and update her practice.
Through her work at the neighbourhood roundtable l'Engrenage Saint-Roch, Virginie takes part in various consultations, while developing and maintaining collaborative relationships with a variety of neighbourhood actors. She deeply cares about underprivileged populations, makes sure they are engaged and works to strengthen their participation in the neighbourhood's activities, with the goal of reducing social inequalities.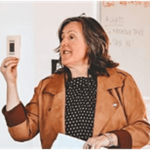 Sonia Racine, Ph.D., Knowledge Mobilization Advisor, Communagir

Sonia Racine is known for her dynamism, her ability to analyze and reformulate, and her ability to build relationships. She is constantly looking for more adapted and optimal ways for a territory to develop to its full potential. Relying on collective intelligence and co-construction, Sonia works to concretely support actors in their initiatives, while acting to strengthen their power to act.
Her years of experience in supporting communities, coupled with her curiosity as a researcher, give her an impressive ability to navigate both worlds, as well as their interface, for the benefit of the collective processes and projects she supports.
With a doctorate in Social Work from the University of Montreal and having been a lecturer for two universities for several years and co-founder of Communagir, she participated in the development of the Attestation d'études collégiales in mobilization and development of local communities at the Cégep de Victoriaville and taught there. She also coordinated Communagir's partnership project on skills development.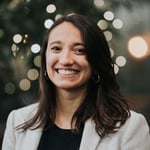 Layla Belmahi, Manager of Cities, Quebec and Communities Building Youth Futures, Tamarack Institute
Layla Belmahi is passionate about supporting and connecting individuals and groups to achieve greater social justice.
In Montreal, she first studied Communication & Cultural Studies (BA) at Concordia University and then completed a Master of Arts in International and intercultural communication at UQAM (Université du Québec à Montréal). Her Master's thesis focused on the perception of identity of Black Montrealers, with a postcolonial historical perspective.
During and after her studies, Layla worked in communications and project coordination for key actors in Montreal social development or on research projects related to immigration, gender, and youth. She has helped launch the Maison de l'innovation sociale and has worked with the Montreal Neighbourhood Round Tables Coalition, a regional network of 32 round tables working to improve the living conditions of local populations.
When not at work, Layla is president of the Montreal Intercultural Council, an advisory body whose mandate is to advise the City of Montreal on the realities of immigrant and racialized people and intercultural relations.
---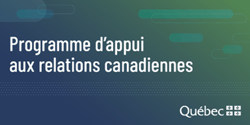 We would like to thank the Secrétariat du Québec aux relations canadiennes for its partnership in this event.