Integrating the SDGs into Your Municipality

Date: Wednesday, October 25, 2022 | 1:00–2:00 p.m. (ET)
Speakers: Hillary Rosentreter (moderator), Emily Cormier, Laura Rempel and Lisa Kohler


In the midst of COVID recovery, many city leaders are looking to the Sustainable Development Goals (SDGs) to mainstream the principles of equity and sustainability into decision-making, while also laying foundations for the transformations called for in "building back better."
Join this session to learn about efforts underway in Winnipeg, Sault Ste. Marie and Halton Region to integrate the SDGs into local government strategic planning.
About the SDGs: In 2015, United Nations member states adopted the 17 Sustainable Development Goals (SDGs) to guide global action on the urgent economic, social, and environmental challenges facing our planet. While cities are a focus of SDG 11 – Sustainable Cities and Communities – many of the other SDGs have a direct impact on residents, businesses, and community organizations.
As such, the SDGs are increasingly gaining attention from city leaders as a useful common language to connect diverse municipal and community efforts around shared goals and indicators.
This webinar is part of the SDG Localization Community of Practice (CoP) which meets monthly and is co-hosted by SDSN Canada and Tamarack Institute. Learn more about the CoP and sign up for future sessions.
Speakers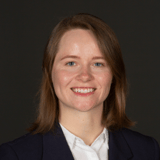 Moderator: Hillary Rosentreter, Policy Advisor, International Institute for Sustainable Development's Tracking Progress team
Hillary's work focuses on the successful implementation of the United Nations Sustainable Development Goals at the local lev
el as well as the International Institute for Sustainable Development's network of community indicator systems.
She led the development of the Voluntary Local Review Handbook for Canadian Communities, a key resource for Canadian cities wishing to localize and monitor SDG implementation. Hillary has a Master of Arts in Peace Studies, and her experience includes work in human security and with Indigenous-led community-based groups in Winnipeg.
Emily Cormier, Sustainability Coordinator, City of Sault Ste. Marie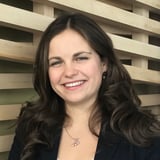 Emily Cormier is an energy management and sustainability professional with over 8 years of experience in the Canadian private, public and non-profit sector, predominantly in Northern Ontario.
She is currently the City of Sault Ste. Marie's Sustainability Coordinator, where she leads sustainability initiatives across the organization, including the implementation of the Sault Ste. Marie Greenhouse Gas Reduction Plan, which was unanimously approved by City Council on December 14, 2020.
Prior to working for the City, Emily worked on large scale energy conservation and demand management projects for commercial and industrial organizations in Northwestern Ontario for Synergy North (an electric utility).
Her experience also includes planning and operations on Forest Resource Inventory (FRI) projects across Ontario for a private consulting firm, and working in a policy analyst capacity for the Federal Government, including the Department of Fisheries and Oceans, and Public Safety in Ottawa.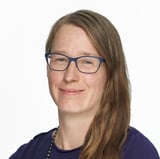 Laura Rempel, City Planner, City of Winnipeg
Laura Rempel is a city planner (RPP, MCIP) with the City of Winnipeg in the Planning, Property, and Development Department located in Treaty One Territory. She co-facilitated the OurWinnipeg 2045 development plan review that integrated the Sustainable Development Goals and is now working on plan implementation.
Laura's experience is in social justice advocacy, collaborative processes, community economic development, and union organizing.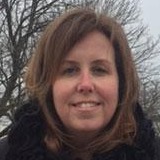 Lisa Kohler, Executive Lead on Climate Change Response and Sustainability, Halton Region
Before coming to the region, Lisa worked in the non-profit sector for the past 20+ years. She is a partnership-broker, facilitator, and engager discussing climate challenges, solutions, mitigation and adaptation strategies with numerous stakeholders.
Lisa was also the architect of the Halton Climate Collective, a collective impact entity working on driving local climate action. To date, Lisa has created numerous successful initiatives such as OakvilleReady and Generation Green.
She proudly serves on Green Communities Canada's Board of Directors, and Future Energy Oakville's Board of Directors. Lisa is also a member of the Tamarack Institute Climate Transition Cohort and the Oakville Community Foundation Climate Change Taskforce.