Monitoring Happiness and Community Well-Being
Date: July 7, 2021 | 1:00 - 2:00 p.m. ET

Speakers: Oksana Kishchuk and Richard Jenkins
Join Vibrant Communities, as we explore the concept of happiness in relation to how it affects community well-being, we will be looking at dimensions of happiness. As we explore the causes and contributors of happiness we will be viewing how data informs our understanding of the state of happiness. Also, we will look at the impacts of COVID-19 on our levels of happiness.

We will be joined by Abacus Data, as they discuss their development of a "Happiness Monitor".
Speakers
Oksana Kishchuk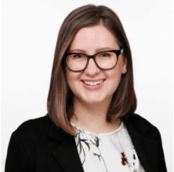 She works with clients at every stage of a research project including the creation of qualitative and quantitative research tools, project management, and data analysis.
Oksana has experience working for clients with a millennial focus, and a growing portfolio on a wide variety of public affairs files. Oksana has previously worked at a public affairs research company (working with both government and non-government clients), the Saskatoon Health Region evaluating management practices through qualitative and quantitative research, and at the House of Commons, gaining experience with several public policy files.
Oksana holds a Bachelor of Public Affairs and Policy Management with a specialization in Strategic Public Opinion and Policy Analysis and a Master's degree in Political Management, both from Carleton University.

Richard Jenkins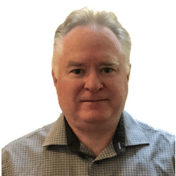 Richard's twenty-plus years of experience in research includes work with some of Canada's top research firms and a ten-year-plus stint running his own boutique research firm. Richard has extensive experience in public affairs, policy development, branding, customer experience, and employee experience research for some of Canada's leading public and private sector organizations.
As a published peer-reviewed author and with more than 200 public opinion projects led, Richard has a deep understanding of research methodologies, project management, and statistics. What sets Richard apart is his ability to unearth digestible insights from quantitative research and present them in a meaningful way to clients.
In addition to extensive work with governments and professional associations, Richard has worked with companies and not-for-profit organizations in telecommunications, finance, and health. Richard holds an Honours and Masters degree in Political Studies from Queen's University and a Doctoral Degree in Political Science from the University of British Columbia.