Halton Climate Collective: A whole-community climate response through collective action
Date: Wednesday, December 15, 2021 | 12:00 p.m. - 1:00 p.m. ET
Speakers: Lisa Kohler, Trisha Henderson, Suzanne Burwell


The Halton Climate Collective is a group of organizations from across sectors (local and regional municipalities, an environmental organization, school boards, and post-secondary institutions) focused on collectively transforming the region of Halton into a low-carbon, climate resilient community.
Since its formation in 2017, the Halton Climate Collective has hosted many events, engaged thousands of community members, conducted a residential greenhouse gas inventory, launched a youth-led initiative to support Halton students as climate leaders, introduced a book club for residents, and more. Join this webinar to learn how one community has taken their climate response to the next level through shared, collaborative governance.
Register for this webinar below. All registrants will receive a full recording of the webinar, a copy of the slides, and a collection of links and resources.


Speakers
Lisa Kohler Executive Director, Halton Environmental Network
Ms. Kohler is a community engager around climate challenges, strategies, mitigation, and adaptation. She is the orchestrator and facilitator of the Halton Climate Collective, a dedicated team driving local climate change. She oversees numerous successful programs. Lisa is an active and engaged Board member of Green Communities Canada and Future Energy Oakville. She is the Chair of the Halton Region's Natural Heritage Committee and sits on numerous local climate committees. Ms Kohler networks with municipalities, community groups, public and private sectors, and influencers to inspire local change and climate action.

Trisha Henderson Climate Action Officer, Town of Oakville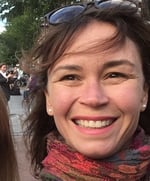 A large portion of Trisha's portfolio focuses on increasing the corporation and the community's resilience to our changing climate. She is currently updating the town's Climate Resiliency Strategy and is town lead for OakvilleReady, a program designed increase the community's capacity to mitigate and cope with the impacts of climate change. Although much of her work takes place on the adaptation side of climate change, her portfolio also includes corporate waste management, sustainable procurement and outreach and education on a variety of topics including environmental protection, sustainability and climate mitigation. Trisha represents the Town of Oakville on the Halton Climate Collective of which the town has been a proud partner since it's inception.

Suzanne Burwell Environmental Sustainability Specialist, Halton District School Board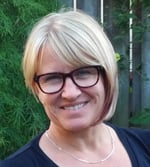 Suzanne is the Environmental Sustainability Specialist for the Halton District School Board. Working with the school board to advance climate change action from mitigation, adaptation and education perspectives, she has been involved with the modification of a standard school ground to be climate resilient and supporting active transportation through policy, practice and infrastructure. She advocated for the inclusion of Environmental Leadership in the Board MYP and supported students in the development of the first student-led Climate Emergency Declaration. Building partnerships with community and local organizations to take action on climate change has been a focus for many years – working with the Halton Environmental Network, the Halton Climate Collective and the school board's municipal partners is a natural extension.