Grassroots Versus Grasstops:
The Complex Dynamics of Achieving a Just Transition

Date: July 26, 2023 | 12:00–1:00 p.m. (ET)
Speakers: Seth Klein and Laura Schnurr


Description
The case for a just and equitable climate transition in Canada is clear and compelling. And climate activists and advocates across sectors are working to enable systemic transformation and policy change, shift mindsets and behaviour, mobilize mass movements, and more – all at the same time.
But what is the relationship between top-down and bottom-up change processes? How can residents and governments collaborate in pursuit of shared goals?
We'll be joined by Seth Klein, author of A Good War: Mobilizing Canada for the Climate Emergency and Team Lead and Director of Strategy with the Climate Emergency Unit. Together, we'll unpack questions around the complex dynamics of advocacy and engagement that is focused on the grassroots level (mobilizing everyday people behind a cause) versus the grasstops (targeting politicians and other influential people).
We'll ground the conversation in two concrete campaigns underway at the Climate Emergency Unit:
Just Transition Transfer: A proposal for a new audacious federal program – an annual transfer of money – from the federal government to lower levels of government
Youth Climate Corps: An imagined flagship and transformative new public program that invites Canada's youth to mobilize to confront the climate emergency
Join us for this exciting conversation on July 26!
Speakers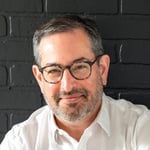 Seth Klein, Team Lead and Director of Strategy, Climate Emergency Unit
Seth is the Team Lead and Director of Strategy with the Climate Emergency Unit. Prior to that, he served for 22 years as the founding director of the British Columbia office of the Canadian Centre for Policy Alternatives (CCPA), Canada's foremost social justice think tank. He is now a freelance policy consultant, speaker, researcher and writer, and author of A Good War: Mobilizing Canada for the Climate Emergency. Seth is a columnist with the National Observer, an adjunct professor with Simon Fraser University's Urban Studies program, and remains a research associate with the CCPA's BC Office.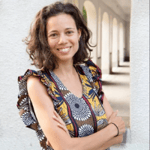 Laura Schnurr, Director, Community Climate Transitions, Tamarack Institute
Laura leads Tamarack's work on Climate Transitions and the Sustainable Development Goals. She is passionate about supporting cities and communities in their journeys towards ensuring a just, equitable and sustainable future for the next 7 generations and beyond. Through events, publications, communities of practice and other learning opportunities, Laura is helping advance the 2030 Agenda in Canada with a specific focus on the goals related to equity and climate change.

Prior to joining the Tamarack, Laura was Advisor to the President & CEO at the McConnell Foundation, where she contributed to building the fields of social innovation and social finance in Canada. She was previously with several federal government departments, including Employment and Social Development Canada's Social Innovation Division.