Getting to Systems Change: Canada's Report on Poverty
Date: February 16, 202 | 12:00–1:00 p.m. ET

Speakers: Scott MacAfee, Chair, National Advisory Council on Poverty; Sylvie Veilleux; Cheryl Whiskeyjack, Bent Arrow Traditional Healing Society
This event will take place in English with simultaneous French interpretation. Click here to access the French-language landing page.
Some 3.73 million Canadians lived in poverty just before the COVID-19 pandemic was declared, down from nearly 4 million people from the year before. The great work that Canadian cities, communities and governments have been doing in the past five years inched the needle on poverty downwards year-over-year to its lowest point in recorded history by 2019.

So, what major changes do we need to make next to take leaps forward in the fight against poverty, rather than inches? Where must government focus its efforts and how can communities support them? What kind of systems change thinking will help us get there?

Members of the National Advisory Council on Poverty – Scott MacAfee, Sylvie Veilleux and Cheryl Whiskeyjack – will join this webinar to discuss what they heard in their pan-Canadian tour talking to people, organizers and governments from across the country.

The speakers on this panel will explore:
Panelists
Scott MacAfee, Chair, National Advisory Council on Poverty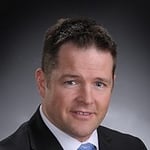 Scott is a student of life, seeking out the new, innovative and interesting and connecting them to each other and existing systems. He lives and works from a strength based approach, where all people have something to contribute.
He has spent the last 19 years with the Government of New Brunswick, working on poverty reduction through the department of Social Development and the Economic and Social Inclusion Corporation.
Scott supported the creation and evolution of the Community Inclusion Networks and has helped with the development of over 500 community projects.


Sylvie Veilleux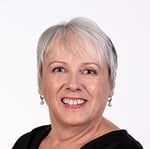 Sylvie Veilleux is driven by strong values of equity, justice and social inclusion. From the start of her career with Quebec's first garderie populaire in St-Henri, as the Executive Director of the Carrefour jeunesse-emploi Vaudreuil-Soulanges, she has accumulated more than 35 years of work in the community where children and young adults have been her primary concern.

She has a Bachelor of Arts from the Université de Montréal and has furthered her knowledge through continuing education in intervention, management and organization.

She contributed to the development and implementation of, and updates to, the Policy on Sustainable Social Development of the Vaudreuil-Soulanges RCM, as well as the policy's various strategic action plans.

Cheryl Whiskeyjack, National Advisory Council on Poverty, and Executive Director, Bent Arrow Traditional Healing Society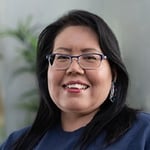 As executive director of Bent Arrow Traditional Healing Society, Cheryl Whiskeyjack's job is to help urban aboriginal peoples live in two worlds at once: the City of Edmonton, with its particular laws and norms, and the aboriginal world of ceremonies and beliefs that has existed on this land for millennia.
Cheryl has been with Bent Arrow just about since its inception a quarter-century ago. Now she oversees a suite of 18 different programs and services. The organization's programming connects indigenous clients to the city around them, and helps them build skills and resilience that they can use in other parts of their lives.