Getting to Impact: Lessons Learned from Vibrant Communities Canada
Date: June 7, 2018 | 1:00 - 2:00p.m. EDT
Speakers: Mark Cabaj, From Here to There; Paul Born, Vibrant Communities Canada
Host: Liz Weaver, Tamarack Institute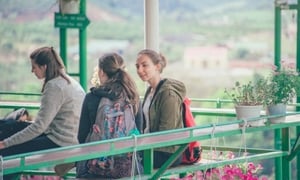 Since 2002, the Tamarack Institute has convened cities across Canada and the United States to engage in place-based poverty reduction efforts. This network is now 61 members strong, and represents more than 175 communities.
Vibrant Communities Canada was launched before the Collective Impact framework but builds many CI features into practice. In this webinar, our presenters will discuss the lessons they are learning about getting to impact. They will reflect on the results of the When Collective Impact has an Impact report and the implications this evaluation might have on the future design of Vibrant Communities Canada.
Host
Liz Weaver, Tamarack Institute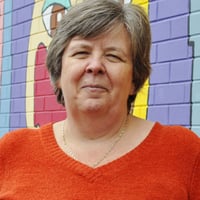 Liz Weaver is the Co-CEO of Tamarack Institute where she is leading the Tamarack Learning Centre. The Tamarack Learning Centre has a focus on advancing community change efforts and does this by focusing on five strategic areas including Collective Impact, collaborative leadership, community engagement, community innovation and evaluating community impact. Liz is well-known for her thought leadership on Collective Impact and is the author of several popular and academic papers on the topic. She is a co-catalyst partner with the Collective Impact Forum and leads a Collective Impact capacity building strategy with the Ontario Trillium Foundation.
Speakers
Paul Born, Tamarack Institute - Vibrant Communities Canada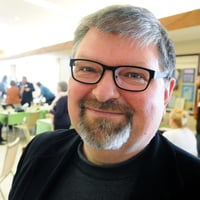 Paul Born is the Co-CEO of Tamarack Institute where he is creating Vibrant Communities and leads rethe national networks, Cities Reducing Poverty and Cities Deepening Community. The author of four books, including two Canadian best sellers, Born is a faculty member of John McKnight's Asset Based Community Development Institute (ABCD) and a senior fellow of Ashoka, the world's largest network of social innovators.
Paul is a motivational speaker, and large-scale community change facilitator. He resides in Waterloo, Ontario.
Mark Cabaj, From Here to There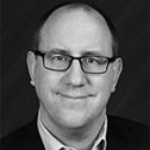 Mark is President of the consulting company From Here to There and an Associate of Tamarack - An Institute for Community Engagement. He has first-hand knowledge of using evaluation as a policy maker, philanthropist, and activist, and has played a big role in promoting the merging practice of developmental evaluation in Canada. Mark is currently focused on how diverse organizations and communities work together to tackle complex issues, on social innovation as a "sub-scene" of community change work, and on strategic learning and evaluation.