Getting Equity on the Political Agenda:
Strategies at the Local Level
Date: Wednesday, September 28, 2022 | 1:00‒2:00 p.m. ET
Speakers: Rowan Burdge, Lorna Howat, Mumbi Maina and Kristin Crane
Description
This fall, citizens in communities across five provinces and one territory in Canada will head to the polls to elect local governments – British Columbia, Manitoba, Ontario, New Brunswick, Prince Edward Island and the Northwest Territories.
Of all levels of government, local governments are 'closest to the people and increasingly are being called on to help address the impacts of complex social issues. At the core are equity, diversity, inclusion, social justice and reconciliation.
This webinar will be facilitated by Rowan Burdge, Provincial Director for the BC Poverty Reduction Coalition. It will explore what local roundtables and equity-seeking groups are doing to get their voices heard and bring equity and social justice to the forefront as part of the democratic process.
From decreasing barriers for marginalized communities to participate in civic processes, encouraging candidate participation from racialized communities, and helping potential candidates understand social justice issues, this panel discussion will shed light on different aspects of this critical topic.
Speakers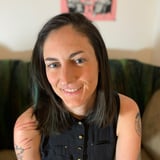 Rowan Burdge, Provincial Director, BC Poverty Reduction Coalition
Rowan Burdge (she/they) is the Provincial Director of the BC Poverty Reduction Coalition (BCPRC). They are a disabled, white settler living on the unceded lands of the Musqueam, Squamish, and Tsleil-Waututh nations.
Rowan is a queer, chronically ill advocate and organizer who works towards poverty reduction with and for marginalized communities across BC. Rowan is passionate about healthcare access, disability justice, equity, roller skating, and queer liberation.
Lorna Howat, Volunteer,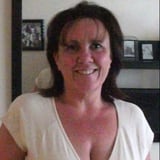 Lorna Howat is a CAN (community action network) graduate and leader.  She graduated in 2015 from Douglas College with a diploma from the Community Social Service program. Her work with the Douglas Student Union led her to become an advocate for others.
Her lived experiences in relation to being precariously housed and dealing with poverty throughout her life have led her to become an activist in her community.
As a parent, grandparent, an ally for the LGBTQIA+ community, and an individual who believes that each of us should have agency over our own lives, she brings a compassionate and empathetic outlook to others' lives. She is involved with many issues, including homelessness, food security, and most recently including supporting a community-led response to extreme heat with community care and mutual aid project to protect neighbours with fans and cooling options.
Mumbi Maina, Volunteer, Black Community Action Network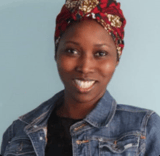 Mumbi Maina is an active member of Black CAN (community action network) – a group working to build Black political power and community support by engaging, encouraging and empowering Black Canadians to get more involved in politics (formerly known as Black Voters Matter Canada). 
Mumbi has spent the last decade working on social and environmental justice organizing, research, and governance, including anti-racist education and cross-cultural collaboration with immigrants and other communities across Turtle Island.  A Postdoctoral Fellow at the University of British Columbia, she is part of a research team supporting municipal learning on equity, decolonization and climate change.
In the past, Mumbi has worked on grassroots social and environmental justice organizing, anti-racist education and cross-cultural collaboration with immigrants and other communities across North America. Mumbi is currently a Social Planner with the City of Vancouver, leading anti-Black racism and cultural redress and the implementation of the City's first Equity Framework. 
Kristin Crane, Director, Social Planning and Research, United Way Perth-Huron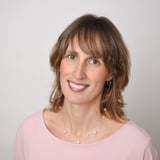 Kristin Crane joined the Perth-Huron Social Research & Planning Council in August 2022 to continue the ongoing efforts to identify and prioritize social needs in Perth and Huron Counties in southwestern Ontario.
Before that, she was the Immigration Partnership Manager for Huron County Economic Development and worked to build inclusive communities and strengthen local support for newcomers. Kristin has a passion for community-building, travel, hiking and ice cream. She is the proud parent of two children and a pet parent to 2 dogs and two cats in Goderich, Ontario.