Sustaining Social Change:
Insights from Australia's Field-Building Intermediaries
Date: Wednesday, February 15, 2022 | 3:00‒4:00 p.m. ET
Speakers: Annabelle Roxon, Tessa Boyd-Caine and Sylvia Cheuy
Description
The role of Field-Building Intermediaries is gaining recognition as an often-invisible asset and contributor in achieving high-impact, large-scale, systems-level change. Their unique vantage point and perspective enables them to coordinate change strategies that engage multiple actors from diverse sectors at multiple levels to create "tipping points" that achieve greater levels of change.

But what is a Field-Building Intermediary? The definition is difficult to explain, and measuring their impact is not straightforward. These agile organizations have a systems-level perspective that enables them to engage and coordinate the efforts of multiple actors towards a common goal. They also contribute to systemic change in ways that are challenging for individual organizations and collaboratives and therefore contribute a unique and essential role in achieving sustained social change.

In an effort to better understand the work and contributions of Field-Building Intermediaries, Social Ventures Australia, with support from the Paul Ramsay Foundation, conducted research into this role, informed by in-depth case studies of eight Australian Field-Building Intermediaries – one of which is Health Justice Australia. Their findings include the identification of key success factors and the role that philanthropy can play in supporting and investing in this essential role.

Join Sylvia Cheuy for a conversation with Annabelle Roxon, a co-author of Social Ventures Australia's research on Field-Building Intermediaries in Australia, and Tessa Boyd-Caine, CEO of Health Justice Australia, a featured case study in this research. The conversation will focus on the findings and insights of this research, the critical contributions they make to advance sustained change and what funders can do to invest in them as an essential element in the work of high-impact, systems-level change.
Learn More
Speakers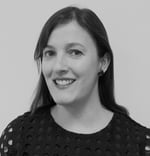 Annabelle Roxon, Social Impact Consultant, Social Ventures Australia

Annabelle Roxon is a social impact consultant and experienced board director based in Melbourne, Australia. She is a principal at Social Ventures Australia (SVA) Consulting, Australia's leading social purpose strategy consultancy. She helps clients develop and implement clearer strategies, find solutions to partner and collaborate for greater social impact, and better measure and evaluate their work.
Annabelle is the practice lead for the justice sector, where she draws on her prior experience as a lawyer, to support clients to tackle complex cross-sector challenges. Annabelle has a Master of Business Administration degree from Melbourne Business School and Bachelor of Laws (Hons) and Arts degree from the University of Melbourne.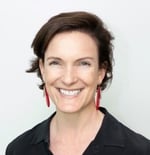 Dr. Tessa Boyd-Caine, CEO, Health Justice Australia

Dr. Tessa Boyd-Caine is the founding CEO of Health Justice Australia, a national centre of excellence for health justice partnership. Originally a criminologist, she has worked in health, criminal justice and human rights organizations in Australia and internationally.

She was previously Deputy CEO of the Australian Council of Social Service and was the inaugural Fulbright Professional Scholar in Nonprofit Leadership. Tessa's PhD on the detention and release of mentally disordered offenders was published as a book, Protecting the Public? Detention and Release of Mentally Disordered Offenders, in 2010.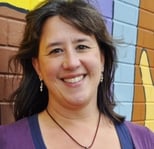 Sylvia Cheuy, Consulting Director of Collective Impact, Tamarack Institute
Sylvia Cheuy is the Consulting Director of Collective Impact with the Tamarack Institute's Learning Centre. She brings practical knowledge and first-hand experience to the work of multisector collaboration and community change.
Sylvia is a co-author of How Field Catalysts Accelerate Collective Impact, a paper published in the Stanford Social Innovation Review that profiles the four value-added contributions that Tamarack, as a Field Catalyst, contributes to advancing high-impact, systems-level change.