Failing Productively in Systems Change: Key Mindsets & Practices
Date: Wednesday, July 13, 2022 | 1:00 p.m. - 2:00 p.m. ET / 11:00 – 12:00 pm MT
Speakers: Russ Gaskin, Heather Equinoss, Luzette Jaimes and Sonja Miokovic


As we move through this era of disruption we are being pushed to take on deeper systemic challenges. As changemakers, how do we embrace failure as an inevitable part of the work of shifting complex systems? And how do we detangle it from feelings of fear that prevent us from taking the deep risks needed to advance real change?
In this webinar, we will work together to develop collective knowledge and awareness around having a healthy relationship with failure – and how to realize the benefits of failing productively in our work.
The team at CoCreative has developed tools, resources, and strategies to purposefully assist people in collectively taking on complex, systemic challenges. Their approach focuses on deepening engagement and building momentum to advance strategy and impact.
In this webinar, Russ, Heather, and Luzette will lead a co-inquiry to deepen our shared understanding of productive failure, why it is important to systems change and the key mindsets that need to be challenged to do so.
Participants will be invited to share their experiences and ideas during this interactive webinar.

For More Information:
Read Lisa Attygalle's paper

Creating a Culture of Engagement

which explores the fear we might feel when deeply engaging citizens in community change work

Check out

Fail Forward

to develop skills in learning from fear of failure
Register for this webinar below. All registrants will receive a full recording of the webinar, a copy of the slides, and a collection of links and resources.

Speakers
Sonja Miokovic, Consulting Director of Community Innovation, Tamarack Learning Centre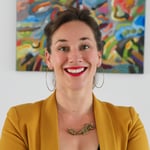 Sonja Miokovic is the Consulting Director of Community Innovation at the Tamarack Learning Centre. She is a dynamic educator, social scientist, and innovator with over 16 years of experience in the sector. Having lived, worked, and played in over 80 countries, she has a broad spectrum of international experience that cuts across the public, private and civil society sectors.
Sonja is a long-standing advocate for community-led innovation and development. Known for bringing larger-than-life initiatives into being, Sonja thrives on building meaningful relationships and connecting the dots in innovative ways.
Before joining Tamarack, Sonja's led several high-impact social initiatives. She's the co-founder of YouthfulCities, a global initiative that released the world's first index ranking cities from a youth perspective. Over the course of her tenure there she led the growth and development of the initiative from its infancy to successful expansion to 55 global cities. She also co-founded Wonder Lab, a global network of social innovation labs that use multidisciplinary teams, data, technology, and creativity to generate innovations with social impact.
Russ Gaskin, Strategy, Process Design, Training & Facilitation, CoCreative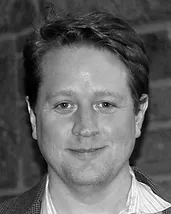 Russ Gaskin is a social entrepreneur, consultant, and teacher who helps people who don't know each other, and often don't work well other, solve complex social problems. His consulting firm, CoCreative, specializes in designing collective impact networks to solve complex social problems in international development, sustainability economy, and social challenges.
Russ also builds the capacities of others to lead effective collaboration by speaking and teaching around the world on changing complex systems, human-centered design, and leveraging conflict and diversity as sources of strategic innovation. In his guest faculty role, he has taught workshops and graduate courses on leading social innovation, designing collective impact initiatives, polarity thinking, and creating shared value.
Heather Equinoss, Process Design, Facilitation, Training, Graphic Facilitation, CoCreative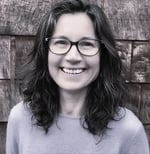 Heather Equinoss is a collaboration doula, consultant, and visual facilitator whose work is in service to a simple core belief: that the health and wellbeing of people are inextricably connected to one another and the planet that sustains us.
Heather brings 16 years of meeting design, graphic facilitation, project management, and community engagement experience in public, non-profit, private, and community settings. She finds purpose in supporting people and organizations to bring about the positive change they envision in their communities and the world we live in.
Heather's a visual thinking strategist with a specialty in using visual notetaking tools to inspire people's innate creativity, capture a group's wisdom, focus their work, and build alignment around complex change initiatives.
Luzette Jaimes, Founder, Alive & Thriving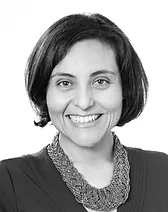 Luzette Jaimes works on social ecosystem activation and system change through the design and facilitation of transformational learning processes. She works in the areas of human development, being well, and awareness-based leadership development for changemakers.
For two decades she has focused on social entrepreneurship through different roles at Ashoka, including launching Ashoka's Learning & Development to deepen an organizational learning culture in support of their vision of accelerating the emergence of an "Everyone a Changemaker" world.
Luzette is the founder of Alive & Thriving, LLC, a human development incubator for individuals and groups, and co-founder of Consciousness Coalition (CoCo Labs), an ecosystem catalyst for cultural evolution and consciousness expansion.
Luzette is adjunct faculty at George Washington University Center for Public Leadership's e-Co Leadership Coaching Program. She holds a BA in Finance & International Relations and an MSc in Holistic Science (whole and complex systems).