What Would it Take to End Food Insecurity?
Date: June 16, 2021 | 1:00 - 2:00 p.m. ET

Speakers: Evan Fraser, Jessica McLachlan, Paul Taylor and Sasha McNicoll
There has long been a call for a National Food Policy in Canada, and the recent launch of the National Food Policy Advisory Council signals that this is finally becoming a reality. The federal government has acknowledged the importance of addressing food insecurity in Canada, but what could this look like? What does it mean to have an impact on food insecurity and what efforts are needed to ensure all Canadians are food secure?
Join Tamarack alongside the Maple Leaf Centre for Action on Food Security, for a discussion with panelists on the role of different sectors in moving from short-term, downstream responses to long-term, systemic solutions that build capacity, enable COVID recovery and increase resiliency. Enhance your understanding of poverty as an important driver in food insecurity, and the solutions needed at national, regional and local levels.
Panelists
Evan Fraser, Director of the Arrell Food Institute and Co-Chair of Canada's Food Policy Advisory Council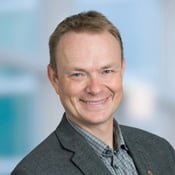 Evan Fraser, Ph.D., is the Director of the Arrell Food Institute and a professor of Geography at the University of Guelph. Evan works to bring large and diverse teams together in order to develop strategies that balance our need to produce and distribute accessible, healthy and nutritious food while stewarding the ecosystems on which we all depend for life. Evan is a passionate communicator and researcher, having written over 50 op-eds, two popular non-fiction books about food and food security, co-authored over 100 academic papers and book chapters and mentored around 50 graduate students. He is one of Canada's most cited social scientists working on food and sustainability and between 2010-2020 was a Canada Research Chair. Evan co-chairs the Canadian Food Policy Advisory Council and acts as vice-chair of the Maple Leaf Centre for Action on Food Security.
Jessica McLachlan, Co-lead of Northern Ontario Indigenous Food Sovereignty Collaborative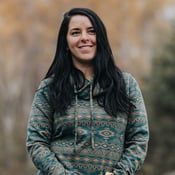 Jessica is a member of the Long Lake #58 First Nation and grew up in Nakina, Ontario where she spent a good portion of her life on the land learning about her territory's natural environment and the forest and freshwater foods available through seasonal harvesting. Jessica's involvement in food systems began in 2009 where she worked in community economic development and was gifted with learning about community governance structures, political landscapes, funding but most importantly where she built relationships with people in communities and learned about the community-led initiatives and the need for support and advocacy for community and household-driven change. Jessica sits as an executive member with the Thunder Bay and Area Food Strategy. Jessica is also a co-coordinator of the Indigenous Circle, an Indigenous-led regional food network and is currently the Co-Lead for the Northern Ontario Indigenous Food Sovereignty Collaborative. Jessica has led a number of research and action projects working with First Nation communities in Northern Ontario and their food security needs. Through the combination of this work, she has come to understand the depth of Indigenous food self-determination and the complex social, economic and political issues affecting food system progress.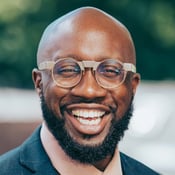 Paul Taylor, Executive Director of FoodShare Toronto
Paul Taylor is the Executive Director of FoodShare Toronto and a lifelong anti-poverty activist. He also teaches at Simon Fraser University, is a regular political commentator on CTV and has written numerous op-eds and columns on various social issues. Growing up materially poor in Toronto, has inspired Paul to commit his life to do what he can to dismantle the systems and harmful organizing principles that cause and uphold poverty, food insecurity and wealth inequality, including racism, white supremacy and neoliberalism. In 2020, Paul was named one of Canada's Top 40 under 40, one of Toronto Life's 50 Most Influential Torontonians and voted as Best Activist by Now Magazine readers.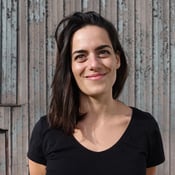 Sasha McNicoll, Senior Policy Analyst with Community Food Centres Canada
Sasha is Senior Specialist, Policy at Community Food Centres Canada, an organization that works to build vibrant and welcoming Community Food Centres in low-income neighbourhoods to improve people's ability to access healthy food in a dignified way. Her work is centred around advocating for progressive income and social policies, as well as nutrition policy. Sasha has worked at a variety of non-profits, notably at Food Secure Canada, where she focused on school food advocacy and food policy governance.