Ending Working Poverty in British Columbia
Date: October 20, 2021 | 6:00 – 7:00 p.m. ET (3:00 – 4:00 p.m. PT)

Speakers: Hon. Nicholas Simons, Minister of Social Development and Poverty Reduction; PS Adam Walker, Parliamentary Secretary for the New Economy, Ministry of Labour; Morag Carter, Executive Director, The Skills Centre; Tara Howse, President, Howse Business Solutions; Matthew Lowe, Director, CommunityPlus Care
With 42% of people living in poverty considered to be working poor, ending working poverty could cut Canada's poverty rate almost in half. The COVID-19 pandemic has brought to the forefront the negative impacts that Canada's growing precarious job market has had on essential workers, particularly amongst Indigenous people, newcomers, racialized individuals and women.

Join us to learn about how the Government of British Columbia, alongside local employers and non-profits, is doing the following as they make strides toward the end of working poverty:
Taking an inter-ministerial approach

Rolling out mutually reinforcing benefits

Making childcare more affordable

Legislating paid sick leave

Promoting full-time full-year decent work

Supporting inclusive hiring and training practices
Panelists
Hon. Nicholas Simons, Minister of Social Development and Poverty Reduction, Province of British Columbia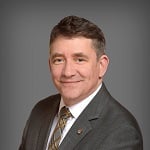 The Hon. Nicholas Simons is the BC Minister of Social Development and Poverty Reduction and the vice-chair of the Cabinet Committee on Social Initiatives. Minister Simons was first elected MLA for Powell River-Sunshine Coast in 2005, and was re-elected in 2009, 2013, 2017 and 2020. He is also a member of the Cabinet Working Group on Mental Health, Addictions and Homelessness. Nicholas previously served as Chair of the Select Standing Committee on Children and Youth. Prior to his election, he spent over 15 years working in the areas of health, justice, social services and child welfare. He served as the director of health and social development for the Sechelt Nation from 1997 until his election in 2005.


Morag Carter, Executive Director, The Skills Centre
Originally from the UK, Morag Carter has called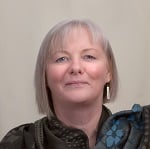 Canada home for over 30 years. During her career, Morag has spent a good deal of time working internationally, especially in Europe and the Global South. With over 25 years of experience in community economic development and environmental stewardship, she maintains deep knowledge of a broad spectrum of sustainability issues. Morag has over 30 years of experience in stakeholder and community relations, is a skilled organizational leader and believes deeply that investment in knowledge-building and staff development creates the framework for personal and organizational success. Morag's passion remains workplace and workforce diversity and inclusion.

Tara Howse, President, Howse Business Solutions
Tara Howse has been in the rural community economic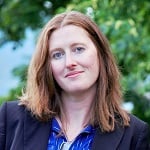 development field for 15 years. A social sciences researcher, she is a natural problem-solver who focuses on community-developed solutions. Her recent work includes barriers and solutions to rural market housing, disaster recovery housing and improving access to active transportation. Her previous work spans investment readiness assessments, women's economic security and Indigenous-settler relations. Tara has an undergraduate degree in Criminal Justice and a master's degree in Interdisciplinary Studies. Her master's research demonstrated how gender and Indigeneity are ignored during the engagement and assessment processes of resource extraction projects.


Morag Carter and Tara Howse are from the Trail and Rossland area of BC, where the Women Creating Change project implemented leading-edge, specialized programming to connect women wanting to work in non-traditional, higher-paying jobs. Morag is the executive director of the Trail Community Skills Centre, which led the project, while Tara was the lead consultant on the project.
Matthew Lowe, Director, CommunityPlus Care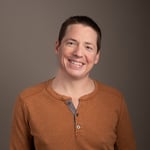 Matthew Lowe is the director of CommunityPlus Care, located in Victoria, BC. Matthew has been from caregiver to coordinator to director over the last 15 years of community health in both public and private sectors. CommunityPlus Care is the first private sector home healthcare company in BC to become a certified living wage employer. Matthew is passionate about creating decent work that pays a living wage with benefits in an industry notorious for lower wages and precarious working conditions.
Adam Walker, Member of Legislative Assembly, Parksville-Qualicum

Adam Walker was elected as the MLA for Parksville-Qualicum in 2020 and is the Parliamentary Secretary for the New Economy, Ministry of Labour. Adam is a small business owner, a former town councilor, and a farmer. When a town councilor for Qualicum Beach from 2018 to 2020, he prioritized housing, enhancing public spaces, and community engagement. He has owned and operated a tech business in the region for over 15 years. Adam has lived in the Qualicum Beach area all his life and is proud to call the beautiful community home. He and his wife operate a small farm and are raising two daughters.