How to End a Slow-Rolling Crisis | Lessons from the Northside, Cape Breton
Dates: Wednesday, June 22, 2022 | 1:00 – 2:00 pm EST / 11:00 – 12:00 pm MT
Speakers: Ed Michalik and Liz Weaver
There are times when a crisis comes with force and requires immediate action and leadership. A recent example of a crisis requiring focused leadership was the wildfires in Alberta and British Columbia. In this instance, the entire community was in imminent danger, and actions needed to be swift and purposeful.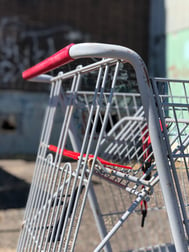 A slow-rolling crisis is different. In a slow-rolling crisis, the whole population is not immediately at risk. Instead, it is usually a subsector of the community, often individuals with no voice or access to power, who bear its brunt first and longest. There are many slow-rolling crises in Canada: poverty, homelessness, opioid substance usage, and poor mental health are but a few examples. In each case, a small percentage of the population is affected. The issues at play are also complex and require different solutions to achieve lasting results.
Join Ed Michalik and Liz Weaver in a lively conversation about the challenge of ending a slow-rolling crisis. Ed will share lessons learned from the Northside, Cape Breton, a community struggling with harmful substance use, low trust, and crumbling institutions. He will explain how to identify a slow-rolling crisis and how difficult it can be to create a sense of urgency around solving it. Urgency and an endpoint are two critical factors in ending a slow-rolling crisis. They are often difficult to discern, which is why slow-rolling crises tend to linger.
For More Information:
Register for this webinar below. All registrants will receive a full recording of the webinar, a copy of the slides, and a collection of links and resources.
Speakers
Ed Michalik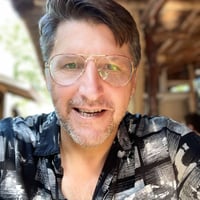 Ed Michalik was born and raised in Cape Breton's coal mining hub, Glace Bay. Growing up in an area where life was cheap (1,321 men were killed in the pits, including two of his uncles), he was, by necessity, attuned to chaos and deprivation. The experience pushed him to study the effects of trauma across generations. Ed has a doctorate in Interdisciplinary Studies from the University of New Brunswick. He was recently the research lead for project Invictus, a comprehensive community study of Cape Breton's Northside. He is now bootstrapping his research firm, Bonfire, and designing the follow-up to Invictus.


Liz Weaver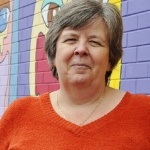 Liz Weaver is the Co-CEO of Tamarack Institute where she is leading the Tamarack Learning Centre which is focused on advancing community change leadership. The Tamarack Learning Centre promotes five strategic interconnected practices including collective impact, collaborative leadership, community engagement, community innovation and evaluating community impact. Liz is well-known for her thought leadership on collective impact and is the author of several popular and academic papers on the topic. She is a co-catalyst partner with the Collective Impact Forum. Liz is passionate about the power and potential of communities getting to impact on complex issues.