Do We Know the Problem We're Trying to Solve?
Date: Wednesday, December 7, 2022 | 1:00‒2:00 p.m. ET
Speakers: Liz Weaver and Sylvia Cheuy
Description
One of the most challenging aspects of working collaboratively is reaching a shared understanding of that issue and how best to address it. One thing that makes this difficult is that there are usually many different perspectives about the issue being addressed. Just because there is a broad consensus that action is needed, there are often many competing opinions about the goal(s) of the hoped-for change and what is likely to achieve it.
A second dimension that those involved in a collaborative effort need to reach a shared agreement on is the nature of the problem that they are focused on. Why is this important? Confirming the nature of the problem you are facing matters because not all problems are the same and different strategies and approaches are required depending on the type of problem the group is working to address.
The Cynefin Framework
This webinar invites participants to explore the Cynefin Framework as a useful tool to identify the nature of the problem you and your collaborative partners are wanting to solve and how that impacts not just how you think about it, but what strategies are most effective to address it.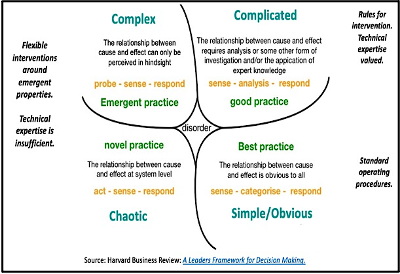 Join Sylvia Cheuy and Liz Weaver in a conversation about why it's important for the leaders of a collaboration to take the time to explore and reach an agreement on the nature of their shared problem and the most useful approaches for how it can be addressed.
Speakers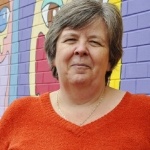 Liz Weaver
Liz Weaver is the Co-CEO of Tamarack Institute, where she is leading the Tamarack Learning Centre focused on advancing community change leadership.
The Tamarack Learning Centre promotes five strategic interconnected practices including collective impact, collaborative leadership, community engagement, community innovation and evaluating community impact.
Liz is well-known for her thought leadership on collective impact and is the author of several popular and academic papers on the topic. She is a co-catalyst partner with the Collective Impact Forum. Liz is passionate about the power and potential of communities getting to impact on complex issues.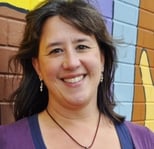 Sylvia Cheuy
Sylvia is the Consulting Director of Collective Impact with the Tamarack Institute's Learning Centre. She has both practical knowledge and first-hand experience in what it takes to engage and mobilize diverse sectors to work together and find innovative solutions to their toughest challenges.