From 'For' People to 'With' People; Creating Equitable and Resilient places
Date: November 25, 2020 | 1:00-2:30 pm EDT
Speakers: Afsaneh Tafazzoli, Marveh Farhoodi, Shanna-Kay Smith and Negar Hashemi
To transform the architecture, urban design and planning toward the practice of creating resilient and equitable places, requires moving beyond the expert culture and toward celebrating everyone's contribution. During the novel pandemic, many communities have demonstrated the leadership capacity to stay resilient using/improving their social networks. These communities have started redefining their spaces to be more inclusive and responsive to their shared needs and new norms. This has created a promising ground for a system change in our sector to incorporate the bottom-up approach into the current top-bottom decision-making and governance process.
Join OACC board members as they share their stories, challenges and opportunities in implementing impact and equity lens to advocate for this system change. Participate in a discussion with the panelists as they touch on the sector's systematic issues and explore the avenues and barriers for the system change in the sector, in particular, the whole decision-making and governance process, re-attributing the roles, and project financing.
Can't make the live event? Register below and we'll send you a full recording of the webinar.
Speakers
Afsaneh Tafazzoli, Open Architecture Collaborative Canada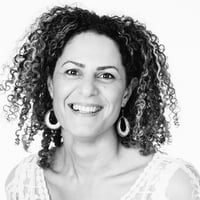 Afsaneh is a registered architect and strategic partnership director at Open Architecture Collaborative Canada. She has been formally trained as an architect, urban designer and sustainable environmental designer in Canada, UK & Iran. Afsaneh specializes in community, academic and recreation buildings and worked on a variety of small and large scale projects for almost two decades. She believes that architecture is not just about design excellence but about its impact on public life and community wellbeing. She strives to maximize stakeholder engagement in the process of design and planning with the aim to co-define, co-create and co-design the projects with the people who use the space. She is seeking to integrate inclusive lens into a multi-stakeholder engagement which calls for bottom-up and top-down changes that she believes can be framed as a middle ground setting. As a co-leader at OACC Afsaneh wants to be a change agent in shaping resilient and equitable communities.
Marveh Farhoodi

, Open Architecture Collaborative Canada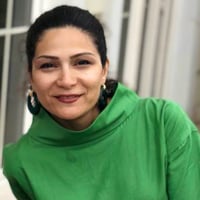 Marveh is an architectural and urban designer and co-creation consultant in community-level projects. Driven by the passion to have a meaningful impact on both built and natural environments, Marveh has incorporated innovative ideas throughout her professional journey with respect to the natural and socio-cultural context and has sought more collective answers to projects through active participation of local stakeholders. Her master thesis on sustainability assessment of development projects directed her professional focus on what she'd identified as a significant void in development projects; a holistic approach toward collective well-being and resilience of communities. As OACC Program Director she is co-leading the organization's transforming from community-engaged design advocacy group into an impact-centered organization striving for equitable and resilient communities. With OACC, Marveh seeks avenues to co-create equitably shared values for communities by capitalizing on their assets through a liberatory and inclusive process.
Shanna-Kay Smith, Open Architecture Collaborative Canada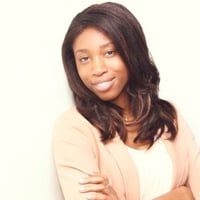 Shanna-Kay is an Interior Designer and a Project Manager with more than 10+ years of experience. During her studies at Ryerson University and the University of Toronto, she aspired to be a humanitarian designer where her projects focus on the human experience in the built and design environment. She has always sorted out ways and love to ideate on how to enhance and empower other life through economically and socially stability. Shanna-Kay's first encounter as a humanitarian design was volunteering for Architecture for Humanity as part of a team project located in Somalia, Kismayo to co-design a transitional home for displaced people with local developers, community members, and the UN. She has been involved since in several projects located in The Gambia, Africa and locally in Toronto, Canada. Shanna-Kay's passion for others had led her to become the President and Executive Director for Open Architecture Collaborative Canada; managing the day to day operations of the chapter. Her goal for OACC is to establish a design hub for liked-mind individuals with the passion to make a difference, to become a changemaker, and foster leaders to advocate for cohesive and holistic design solutions in their communities. Shanna-Kay is truly passionate about socially responsible designs that enhance others' lives and strive to bridge her profession with OACC to create inclusive design processes that create resilient and sustainable communities.
Negar Hashemi

, Open Architecture Collaborative Canada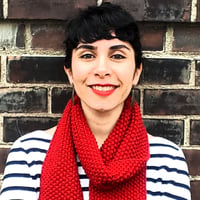 Negar is an architectural and urban designer and researcher and the research and development director at Open Architecture Collaborative Canada. Born and raised in Tehran, Iran, Negar has a lifelong passion for exploring the dynamics of complex urban systems and the interconnectedness of societies and the built environment. She has obtained her Master of Architecture from the Technische Universität Berlin, Germany with her thesis focusing on settlement patterns of immigrant communities and dynamics of ethnic neighborhoods in Toronto. Having studied and worked in architecture and urban design, Negar sees a strong connection between social, economic, and environmental injustices and the exclusive and top-down ways our built environments are being realized. To mitigate the impact of these injustices on the well-being and the livelihood of communities, she has been involved in many grassroot initiatives focusing on well-being of children and youths in underserved communities, equitable living spaces and civic engagement in urban design and planning and placemaking projects. Through her involvement with grassroots and non-profit organizations in Tehran, Berlin, and Toronto, she has seen the power of inclusive and context-sensitive community engaged processes in achieving resilient and equitable solutions, and now as a co-leader at OACC she strives to create and expand the capacity for such processes in design and planning of the built environment as well.