Creating a Mission-Aligned Social Enterprise
Date: Early 2024; date to be announced
Speakers: Justin Chan (The Community Company), Wayne Paddick (Cambridge Shelter), Brenda Walsh and Raf (In Our Backyard), Duncan Field (Tamarack Institute – webinar host)
Description
In 2023, In Our Backyard was launched – a landscaping social enterprise operated by the Cambridge Shelter, developed in partnership with The Community Company.
In Our Backyard offers garden and yard services to household and commercial customers in the Waterloo Region and provides gig-based work to previously unhoused individuals now living in transitional or permanent housing. This not only provides income, but also stability, a work routine, and a reference for more permanent work.
Cambridge Shelter partnered with The Community Company to research, brand, and launch In our Backyard. Over a one-year period, the vision for this project was created and validated through a community-engaged process.
Through client interviews, they learned that finding stable employment and an empathetic employer was a common issue after graduating from the shelter. Clients felt a desire to give back to community and be part of something bigger but lacked opportunity to do so in their day-to-day lives.
The Cambridge Shelter believes that by becoming an empathetic and low-barrier employer for those who graduate from their shelter system, they are creating a preventative solution to homelessness through meaningful employment. The model prevents clients from entering or re-entering the shelter system, while also creating social change at a community level.
The two primary social impact goals for this social enterprise are to:
Social enterprises are an important and underutilized piece of the non-profit funding landscape, often providing more stable and sustainable revenue, while also advancing a social mission.
It used to be that for-profit businesses and non-profit organizations had their place: one was to make money and the other existed to make an impact.
Social Enterprise bridges the gap between business and charity and enables non-profits to generate income using the same systems that businesses use. Money isn't the end goal of Social Enterprise, rather it is the intermediary that enables sustainable community impact.
In this webinar, you will:
Speakers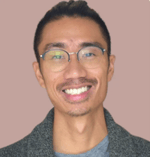 Justin Chan, founder and executive director, The Community Company
The Community Company partners with charities and organizations to develop and launch a social enterprise that will sustain their social impact. Justin founded The Community Company in 2018 to connect with people overcoming adversity and creatively share their talents with the world.
With a background in both Business Administration and community organizing, he brings a unique blend of experiences to every client project, from investment management to nonprofit fundraising to launching grassroot projects.
Outside of work, Justin is a lifelong learner. He sits on the board of the Guelph Community Foundation and enjoys photography, reading, running, basketball, and studying chess theory.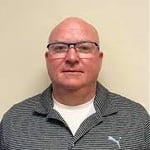 Wayne Paddick, executive director, Cambridge Shelter Corp
Cambridge Shelter Corp (CSC) has a mission to provide safe shelter, and to offer programs and services in support of the hopes and needs of people dealing with life issues.
Wayne has been a mental health nurse for 16 years and has worked in both hospital and community settings.  His last 9 years, including 15 months with the CSC, have been spent in Cambridge working with and advocating for those who find themselves homeless or precariously housed.  
Since assuming his duties as Executive Director, Wayne has focused on community outreach, sharing the stories of those experiencing homelessness with students, business leaders, and community partners. As he continues to build bridges in Waterloo Region, Wayne also spends time ensuring the traits of support, respect, and kindness define the CSC culture.
Brenda Walsh, crew lead, In Our Backyard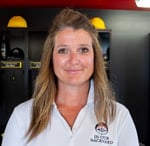 Brenda is the Social Enterprise Coordinator and the Crew Lead for In Our Backyard.
Brenda has 20+ years of experience in horticulture and the landscaping industry and 10+ years working alongside vulnerable populations.
She is responsible for ensuring that we deliver a professional and first class experience for all of our customers.
Crew member, In Our Backyard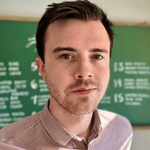 Duncan Field, associate director, Learning Centre, Tamarack Institute
Duncan Field is an Associate Director with the Tamarack Institute and leads development and management of e-learning courses, and provides leadership for the development of learning resources, workshops, and consulting contracts. He is a Certified Associate in Project Management (CAPM), and previously worked in the charitable sector designing and producing e-learning courses and online communities of practice.