Developing Community-Based COVID-19 Recovery
Date: March 17, 2021 | 1:00 - 2:00 p.m. ET

Speakers: Brock Carlton, Tamarack Institute Vice-Chair, Lisa Helps, Mayor of Victoria, and Berry Vrbanovic, Mayor of Kitchener
The impacts of COVID-19 have been profound. Communities have had to deal with incredible loss, businesses have suffered, children and families have struggle through a compromised education system, and our sense of well-being has declined. Throughout these challenges, we have seen incredible resilience from communities and cities. Leaders have recognized the gaps that the pandemic has illuminated and looked for ways to support their communities. Communities have recognized the opportunity to unite, adopt new innovations, and harness their collective capacity for a just recovery to build stronger more resilient communities. Tamarack has drafted a new resource to help Cities consider a Community-Based Response. The guide features, community assessment, 10 great ideas and also 10 stories to help cities consider their own path forward.
In this webinar, we will hear inspiring stories of how Mayors are supporting their communities' recovery. The City of Kitchener, through their approach to implement the United Nations Sustainable Development Goals, is embedding an environmental and social lens to their governance and recovery work, while the city of Victoria is harnessing the power of community engagement to support citizens in their recovery while supporting small business through the Build Back Victoria initiative.
Join Brock Carlton former CEO of Federation of Canadian Municipalities in conversation with Mayors Berry Vrbanovic (Kitchener) and Lisa Helps (Victoria) as they explore the resilience of community and look at examples of where communities are working toward recovery.
Can't make the live event? Register below and we'll send you a full recording of the webinar.
Speakers
Brock Carlton, Tamarack's Board of Directors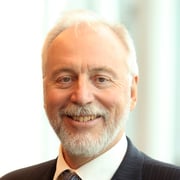 Brock is the former CEO Federation of Canadian Municipalities (FCM). Under his tenure, the municipal sector in Canada saw dramatic increases in federal investments, as well as recognition for the vital role it plays in our national interest. FCM is now recognized as one of the most influential organizations in Canada.
Brock is the Vice-Chair of Tamarack's Board of Directors. He has been very active in Cities Reducing Poverty (CRP), having co-written TEN: A Guide for Cities Reducing Poverty and hosted a number of CRP conferences over the last five years. Brock is a dynamic and passionate speaker on municipal issues and federal-municipal relations. He believes that strong nations engage their municipal governments as true partners in nation-building and that they invest in their cities and communities as a means of solving local and national challenges, including poverty. Brock is currently connected to the Empathic Leadership Institute.
Mayor Lisa Helps, City of Victoria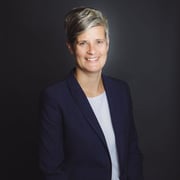 Mayor Lisa Helps has served as Mayor of Victoria since 2014, before that she was a city Councillor from 2011-2014. She is relentlessly future leaning and works hard to ensure that Victoria is prosperous, resilient, welcoming and ready for challenges and opportunities ahead. Mayor Helps prioritizes collaboration, diversity and building understanding. She brings together a diverse range of community leaders to work together to advance ambitious programs such as future-focused economic development, climate action, affordable housing, and reconciliation with Indigenous peoples.
Mayor Berry Vrbanovic, City of Kitchener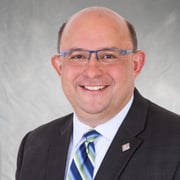 Berry Vrbanovic was first elected as Mayor of the City of Kitchener in 2014, after serving as a City Councillor from 1994-2014. In 2018, Mayor Vrbanovic was re-elected, with an outpouring of community support, for a second term. He is committed to improving the quality of life for residents in Kitchener and throughout the Region of Waterloo. In addition to serving on all regular standing committees of Kitchener city council and Region of Waterloo council, Berry is also an appointee and active participant on many boards and committees. Berry is Treasurer of United Cities & Local Governments, President Emeritus (2011-12) of the Federation of Canadian Municipalities (FCM) and is a member of FCM's Green Municipal Fund Council.