Faculty
Featured Thought-Leader: David Hanna

David Hanna brings more than 20 years of experience facilitating community-led development and collaborative processes in New Zealand that have engaged advocates and adversaries; citizens and corporations; champions and the disengaged. His work focuses on the toughest and most complex projects including working with gang families, those experiencing homelessness and addictions, seniors and vulnerable populations. His work is embedded in an intercultural perspective and he has worked with Maori leaders across Aoetearoa New Zealand. David's experience as a non-profit leader, community member and national director for Inspiring Communities brings a wealth of perspectives about how to scale change at the local community and national levels.
Liz Weaver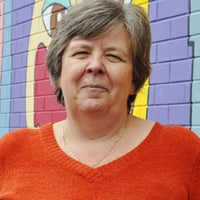 Edmonton Workshop

Liz is passionate about the power and potential of communities getting to impact on complex issues. Liz is Tamarack's Co-CEO and Strategic Lead. In this role she provides strategic direction to the organization and leads many of its key learning activities including Collective Impact capacity building services for the Ontario Trillium Foundation. Liz is one of Tamarack's highly regarded trainers and has developed and delivered curriculum on a variety of workshop topics including collaborative governance, leadership, Collective Impact, Community Innovation, influencing policy change and social media for impact and engagement.
Prior to this role, Liz led the Vibrant Communities Canada team and assisted place-based collaborative tables to develop their frameworks of change, supported and guided their projects and helped connect them to Vibrant Communities and other comprehensive community collaborations.
Lisa Attygalle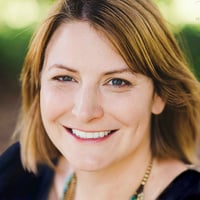 Toronto Workshop

In her role at Tamarack, Lisa works with cities and organizations to help them meaningfully engage their communities. Over the last six years her work has focused on creating authentic engagement strategies and training staff teams, teaching and writing about innovative engagement methodologies, designing and facilitating workshops with a focus on raising the voice of the context expert, integrated communications planning, and the use of technology and creativity for engagement. Lisa advocates for simplicity in infrastructure, frameworks and design and loves applying the principles of marketing, advertising, loyalty, and user experience to community initiatives.

Lisa comes to this work from the private sector where she worked at one of Canada's leading communications firms with clients in agribusiness, healthcare, financial services and technology. Lisa brings private sector knowledge to public sector work. Hailing from Australia, Lisa also worked on major water infrastructure projects as the liaison between municipal government, engineering and the community.