Action Area: Connected People
Date: August 17 2017 1:00 - 2:00 p.m. EDT
During the webinar we will share experiences and approaches on how to build equity and inclusion into issue or place based Collective Impact work. The Connected People action area is built on ensuring that all voices are heard and included in identifying and delivering community solutions. At the same time, we know that sometimes the process of identifying the issue and organizing your partners for collective impact can be exclusionary. It can also unintentionally reinforce tokenism as it attempts to be inclusive. The focus of this webinar and discussion is to share some experiences that have addressed this, challenges, barriers and tools for doing collective impact work that is truly inclusive.
Facilitator
Ikem Opara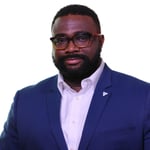 Ikem is a global citizen whose work intersects seamlessly with his passion for building communities and social structures that work for all. He's really excited about telling, hearing and collecting stories of how people see themselves and their communities. He spends far too much time thinking about how people can build better bridges within and across communities.
As a Strategy Lead for the Ontario Trillium Foundation's Connected People action area he brings his Equity, Diversity and Inclusion knowledge to guide the investment of $100M annually in ways that make Ontario communities more inclusive and engaged. The Connected People action area recognizes that people's ability to connect with each other and participate in civil society is central to community health and vibrancy. When people feel they belong and their opinion is being heard, they give back and are more likely to volunteer regularly.


Speaker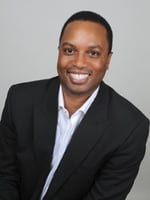 Michael McAfee is the President at PolicyLink, leading executiveand program teams in strategic planning, policy development, policy campaign strategy, capacity building, and programmatic design and implementation at the local, state, and national levels. Michael came to PolicyLink in 2011 as the inaugural director of the Promise Neighborhoods Institute at PolicyLink. Under his leadership, PolicyLink has emerged as a national leader in building cradle-to-career systems to ensure that children and youth in our nation's most distressed communities have a pathway into the middle class.
Michael is an Annie E. Casey Foundation Children and Family Fellow, Aspen Institute Ideas Scholar, and Leap of Reason Ambassador. He served in the United States army, completed Harvard University's Executive Program in Public Management, and earned his doctor of education in human and organizational learning from The George Washington University. He is an avid off-road hiker and practitioner of Bikram yoga.