Putting Community at the Center of Your Work - How to Assess Community-Led Development
Date: June 29, 2021 | 1:00 - 2:00 p.m. ET

Speaker: Gunjan Veda, Diana Delgadillo and Janet Edmond
Community-led development(CLD) is the process of working together to create and achieve locally owned visions and goals. While policymakers increasingly recognize the value of CLD, its complexity has made it difficult for programs to measure long-term impact.
Join us for an exciting webinar with the Movement for Community-led Development (MCLD), a global consortium of 1500 local Civil Society organizations and International Nongovernment organizations as they share learnings from a study of 173 CLD programs across 65 countries. Learn how a diverse team of 35 Program and Monitoring, Evaluation, Research and Learning Specialists from 23 organizations came together to create tools that enable us to assess and improve our practice of community led work. And take a sneak peek at these tools!
Hosted by
Laura Schnurr - Community Climate Transitions

Alison Homer - Communities Ending Poverty

Heather Keam - Cities Deepening Community
Speakers
Gunjan Veda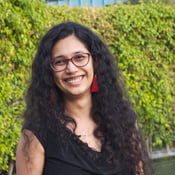 As Senior Advisor, Public Policy and Global Collaborative Research for The Movement for Community-Led Development, Gunjan develops strategies and partnerships to ensure the adoption and visibility of CLD. She also leads the Movement's collaborative research on the practice and impact of community-led development (CLD). Gunjan has worked extensively on a range of developmental issues with the government and non-profit sectors. She served as Officer on Special Duty with the Indian Government's Planning Commission, founded IndiaReads (an online library) and helped establish WISH, a non-profit that works to scale up high-impact healthcare innovations in India. Gunjan has authored many publications including two books: Beautiful Country: Stories from Another India (Harper Collins; 2012) and The Museum of Broken Tea Cups (Sage; 2020). She holds a Master's in Public Administration from the Harvard Kennedy School and a MA in International Relations from Warwick University, UK. Gunjan is currently part of the Transformational Leaders Network at the World Economic Forum and serves on the Food Systems Summit Innovation Lever Reference Group.

Diana Delgadillo
Diana Delgadillo is Manager of Research and Strategic Knowledge Management at The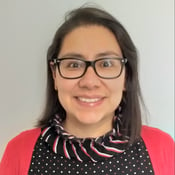 Hunger Project Mexico and coordinates the Mexican chapter of the Movement for Community-Led Development. She holds a degree in International Relations from UNAM and a Master's degree in International Cooperation for Development from the Mora Institute. Diana has worked in the Mexican Agency for International Development Cooperation (AMEXCID) as a consultant for the strengthening of civil society organizations and in academic institutions. A passionate advocate for gender and CLD, Diana is part of the Movement's Collaborative Research team.
Janet Edmond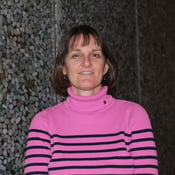 Janet Edmond has more than 25 years of experience in program management in developing countries in Africa and Asia. She serves as the Senior Director for Peace and Development Partnerships at Conservation International. She is a recognized technical expert and leader in environmental peacebuilding, integrated approaches to conservation, health and development including family planning and reproductive health (FP/RH), maternal and child health (MCH), Water, Sanitation and Hygiene (WASH) and environmental conservation. Edmond has a Masters in Public Health from Tulane School for Public Health and Tropical Medicine and a B.A. in International Relations from Boston University.