Community Leaders:
A Necessary Part of Your Social Change Strategy


Date: April 5, 2023 | 1:00‒2:00 p.m. ET
Speakers: Ksenia Stepkina, Dianne Lauritzen, Kim Morrison and Natalie Pearce

Description
People's involvement in their community life has been on a steady decline, and the effects of this can be seen in the decline in volunteering and voting – especially at the municipal level.
Across Canada, municipalities are developing strategic plans, many of which include the development of community or neighbourhood-level engagement strategies. However, we are repeatedly hearing their challenges in getting constituents to come out to events, to provide their insights, to share their gifts or to take the lead.
In this fireside chat, we will hear from four community leaders who will talk about why they stepped up and their role in building sustainable change at the community level. We will be joined by members of the Battlefords Community Project, Connect Wetaskiwin and Good Neighbour Kitsilano to understand their experiences in building relationships with their local community members and how they went about activating (or organizing) their communities to make positive social change.
This webinar is for municipalities, other levels of government and organizations looking to better understand how to approach engagement more effectively at the community level, how to begin building relationships with residents and how to create the conditions for community connectors to thrive.
Speakers

Ksenia Stepkina, Founder, Good Neighbour Kitsilano
Ksenia Stepkina (she/her) is a community builder and a grassroots community organizer in Kitsilano, Vancouver, BC, located on the traditional, ancestral and stolen lands of xʷməθkʷəy̓əm (Musqueam), Sḵwx̱wú7mesh (Squamish), and səl̓ilw̓ətaʔɬ (Tsleil-Waututh) peoples. Hailing from a small town in Siberia, she is passionate about building meaningful human connections and culture of neighbourly care and active citizenship in a big city. Throughout her social change journey, working with a number of non-profit and social service organizations, supporting City-led community engagement, and organizing various grassroots neighbourhood initiatives, Ksenia realized the power of community coming together and taking action.
During the pandemic, Ksenia started a community support group, coordinating neighbourhood volunteers to help seniors with grocery shopping and friendly phone visits. Through her visual storytelling project, Humans of Kitsilano, Ksenia shares human stories of her community. In 2021, Ksenia joined Tamarack's Deepening Community membership to launch a resident-led community development project, Good Neighbour Kitsilano. Through the Block Connector Program and Community Action Network, the initiative aims to strengthen neighbourghly connections and inspire community action to make Kitsilano the most connected, caring and civically engaged neighbourhood in Vancouver!
Ksenia is a Community Food Developer with Kitsilano Neighbourhood House, coordinating the Westside Food Collaborative and leading a collective impact effort to address local food insecurity, while developing a community-informed policy advocacy efforts with Vancouver Neighbourhood Food Networks. She is currently working on her Master's Thesis engaging people with lived experience of food insecurity in Community-Based Participatory Action Research to help inform municipal food policy and help support meaningful participation of underrepresented groups in the democratic processes.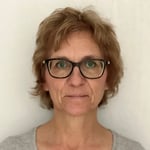 Dianne Lauritzen, Retired Social Worker

Dianne Lauritzen is retired social worker and spent the majority of her professional career in children's mental health. Retiring provided the opportunity to become more involved in her community. She believes that a healthy community is a key to everyone's good mental health, so when the opportunity arose to become involved with the Battlefords Community Project it seemed like a good fit. She has lived in the Battlefords for over 30 years and loves the small town feel of the Battlefords. Believing it can move from being a great community to an outstanding community!
She lives with her husband of 30 years in the Rural Municipality of Battle River, one of many rural communities that make up the larger community of the Battlefords, Treaty six territory and the traditional homeland of the Metis. She enjoys the outdoors spending as much time as possible camping, fishing, skiing, gardening and enjoying the unique history of this area.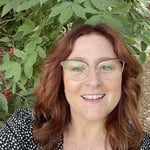 Kim Morrison, Executive Director, Catholic Family Services of the Battlefords
Kim Morrison is a mother and grandmother living in her hometown of North Battleford, SK, on Treaty Six Territory and the traditional lands of the Métis. She loves summer and enjoys the outdoors with family and friends.
Kim works as the Executive Director of Catholic Family Services of the Battlefords which shares her vision of building a community where everyone can reach their full potential.
Kim has an interdisciplinary PhD in Women's and Gender Studies and Organizational Behaviour. Her master's thesis about how intercultural friendship can bridge social divides won the thesis of the year award.
Her hope for a healthier, more equitable and kinder community brought her into Battlefords Community Project.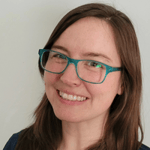 Natalie Pearce, Community Leader, Connect Wetaskiwin
Natalie Pearce moved to the Wetaskiwin area 9 years ago as a stay-at-home mom of 3 very small kids. Previously self-employed, and not at all politically involved, a personal experience with a local unhoused man in 2016 started her journey into local social activism. After learning (with much difficulty!) how to spend more time listening than talking, and being able to pull from a variety of life experiences, she has developed a more holistic perspective of the many different issues affecting her community. When given the opportunity, she jumped at the chance to stop attempting to "fix" the bad, and start building up the positive by helping to bring Asset-Based Community Led Development to her community.
Connect Wetaskiwin was born from this opportunity, a local group dedicated to empowering residents to be more engaged, and Natalie is excited to not just bring her perspective to this project, but also to learn more about how each resident of Wetaskiwin contributes to our little city. When not pestering local officials during her spare time, Nat can be found doing a variety of art projects, gardening, or pestering other people in online video games