Civil Society, Power & Creating Bolder, Braver Social Change
Date: Wednesday, July 27, 2022 | 11:00 a.m. - 12:00 p.m. ET/ 4:00 pm– 5:00 pm BST
PLEASE NOTE: This webinar is at an earlier time to accommodate our UK guests
Speakers: Sue Tibballs, Sarah Thomas, and Sylvia Cheuy

The Sheila McKechnie Foundation has spent almost 20 years building a deep understanding of social change to generate insights and create tools that enable changemakers to be more effective in their work to create better and bolder change and unleash the social power of civil society.

Two of the Foundation's projects – The Social Change Project and the Power Project – explore specific aspects of social change in depth to better understand the practice of social change today and better prepare changemakers for tomorrow.
The Social Change Project explores how the work of social change is happening today and how it can be strengthened. Recognizing that the work of change is constantly changing, The Social Change Project engaged in a year-long conversation with a diversity of changemakers to better understand what blocks and what boosts social change efforts and what new ideas and tools can support communities to be bolder and braver in using their social power for transformational change. The Social Change Project's, Social Power Report, synthesizes insights about "what civil society could achieve if it was working to its full potential" and shares practices and tools that contribute to the practice of positive social change.
The Foundation's Power Project engaged more than 300 people in a two-year collaborative inquiry that was initially guided by the question "How can we grow the voice of those with first-hand experience of poverty and inequality in social change?". This question led to a better understanding of the role of power in advancing social change today. The Project's guide, It's All About Power, "shed light on how, despite good intentions, current attempts to work in solidarity with people with direct, first-hand experience of social issues often fall woefully short." It revealed the need to reimagine relationships and processes both, inside and outside organizations. The guide's tools and insights are aimed and helping changemakers to see the issue of power more clearly to work in deeper solidarity and more effectively unleash the power needed to create social change.
Join Sylvia Cheuy in a conversation with Sue Tibballs and Sarah Thomas to explore what they have discovered about social change and how to reimagine how we think about power to transform society and build solidarity in today's increasingly complex times.

For More Information:
Register for this webinar below. All registrants will receive a full recording of the webinar, a copy of the slides, and a collection of links and resources.

Speakers
Sue Tibballs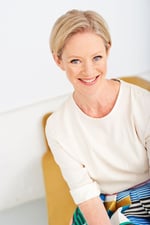 Sue Tibballs is the Chief Executive of the Sheila McKechnie Foundation. She brings her work as charity leader, campaigner, and commentator with almost thirty years of experience to the Foundation's work of creating a more powerful civil society where people work together to drive social change. The Foundation plays does this by championing civic society and its contributors; building changemaker capacity and undertaking work to deepen understanding and developing resources to advance the practice of social change.


Sarah Thomas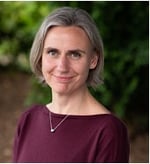 Sarah Thomas is the Power Project Lead with the Sheila McKechnie Foundation. She has twenty years' experience in the charity sector, where she has held leadership roles at a range of community and educational projects. Sarah is passionate about inclusive, participatory approaches to social change that contribute to creating a kinder, more just, and sustainable world. She has an MA in Power, Participation and Social Change.
Sylvia Cheuy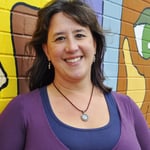 Sylvia Cheuy is the Consulting Director of Collective Impact with the Tamarack Institute's Learning Centre. She brings practical knowledge and first-hand experience to the work of multisector collaboration and community change and is deeply committed to supporting community and organizational changemakers to translate their aspirations into reality.