Centring Equity, Diversity, Inclusion and Reconciliation in Organizations and in Community-Wide Change

Date: October 26, 2022 | 1:00 p.m.–2:00 p.m. ET

Speakers: Ana Gonzalez Guerrero (she/her), Rochelle Ignacio (she/her) and Danya Pastuszek (she/her)
All written materials will be available in English and in French, and we encourage participants to propose questions for the Q&A in French or English.
Description
Tamarack exists to support communities to use the power of solidarity, hope, and community to dismantle oppressive systems and create a world where people and places thrive.
Like so many of you, we are on a journey to center equitable outcomes in everything we do.
We are ambitious for a future where race, gender, and postal code doesn't impact our opportunities. We are striving for a future where the experiences of people impacted by racism, colonization, poverty, and climate change shape our collective decisions. And we want to create opportunities for those with lived and living experience to sit at leadership tables while having their voices centered.
Join Ana Gonzalez Guerrero (she/her), Rochelle Ignacio (she/her) and Danya Pastuszek (she/her) for a candid and future-focused conversation about centering equity, diversity, and inclusion impacts in organizations and in movements focused on community-wide change.
Our Discussion at a Glance
We'll be in conversation about:
how equity has interacted with our work to date;
balancing internal work in our organizations with community focused efforts; and
the unique roles that we all, including white leaders, leaders of colour, indigenous and young leaders, can take to meet the opportunities we have to end poverty, mitigate climate change, and connect people to one another and to the places they inhabit.
We're eager to be in this shared space with you!
Further Your Learning:
Read the July 2020 message from our board and staff team regarding out commitment to anti-racism.
For more information about upcoming workshops and webinars see our events page.
Speakers
Ana Gonzalez Guerrero (she/her), Co-Founder, Youth Climate Lab; Board Member, Tamarack Institute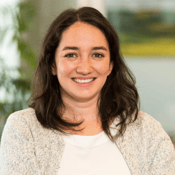 Driven by the need to create a more just and inclusive transition towards a sustainable future, Ana has been working on climate change issues for over 15 years, focusing on sustainable local economic development and the empowerment of diverse actors such as young people, women and girls.
Ana is the Co-Founder at the Youth Climate Lab, a youth-for-youth lab dedicated to creating innovative projects for more ambitious climate action. Prior to her role, she led an Innovation Fund through the Federation of Canadian Municipalities' Partnership for Municipal Innovation in Local Economic Development, a small-scale granting mechanism for innovative solutions that benefit communities, with a focus on women and youth, across six countries.
Ana has also worked closely with local level actors through the Municipalities for Climate Innovation Program, supporting over 340 local governments in their efforts to act on climate across Canada.
Rochelle Ignacio (she/her), Director of Equity, Diversity and Inclusion, Tamarack Institute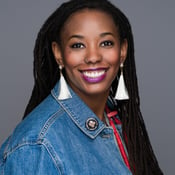 Rochelle leads Tamarack's work on Equity, Diversity and Inclusion. She is passionate about community building, volunteerism and advocating for underrepresented individuals and communities.
In her role, she works with the Tamarack team, board, and network to transform Tamarack into an organization committed to anti-racism. She will also support our members and learners in their journeys to create equitable results at community-wide scales.

Prior to joining Tamarack Rochelle was the Anti-Racism Equity Specialist at the City of Edmonton where supported the organization into their Anti-Racism journey in addition to supporting the Race&Ethnicity@theCity Employee Resource Network. Prior to taking on the Anti-Racism portfolio she worked with Edmonton Fire Rescue Services in beginning their diversity and inclusion journey.
Danya Pastuszek (she/her), Tamarack's Co-CEO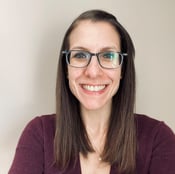 Danya Pastuszek (she/her) grew up outside of Boston, Massachusetts. Her family offered reflections that deeply shape her work: love who you are, keep learning, be kind and empathetic and notice the small joys that surround us. Her early career was spent in New York City, first at the International Rescue Committee, where she worked with resettling refugees, and then at The HOPE Program, working with criminal justice–involved individuals looking to find work or advance in their careers.
In 2012, she moved to Utah and began a decade-long career at United Way of Salt Lake (UWSL), which is solely focused on facilitating partnerships designed to support economic mobility. She had opportunities to support school, neighborhood and regional partnerships and to build data strategies that center people's experiences and reflect the transformations that systems must make.
Beginning in 2015, when she moved with her family to Renfrew County, Ontario, she did this work remotely. She left her position as Chief Operating Officer at UWSL in February 2022 to join Tamarack.