Building Sustainable Collaborations:
Stories of Building and Restructuring

Date: May 24, 2023 | 1:00 p.m.– 2:00 p.m. ET

Speakers: Steacy Pinney, Ashley Anderson and Rana Nemat Allah

This event is taking place in English with simultaneous interpretation in French. Click here to access the landing page for the French version.

Description
In January 2023, Tamarack launched 10: A Guide for Building a Sustainable and Resilient Collaboration. The Guide draws from many different forms of collaboration and reveals 10 factors which are foundational to building sustainability for collective efforts.
Join Steacy Pinney of Calgary Reads and Ashley Anderson of Communities Building Youth Futures, Portage la Prairie, as they share stories about how their collaboration efforts have sustained utilizing these factors. They will also discuss their lessons learned as they implemented a sustainability and resilience first approach.
We often think about sustainability as maintaining status quo or scaling existing collaborative work, but as Calgary Reads has demonstrated, it sometimes also means returning to the core values of a collaboration and taking new paths that better align with them. Sometimes we can be more creative with solutions and the ways we address community needs and opportunities if we are not wedded to particular structures or forms.
The Roving Campus has been a powerful vehicle in building trust and credibility in the community of Portage la Prairie and they have experienced some compelling results with their collective impact efforts. To support the Roving Campus' sustainability, CBYF Portage la Prairie is engaging in advocacy for systems change, building community partnerships, investing in evaluation which contributes to building a case for sustainable support, ensuring there is sufficient staff support to move things forward, and being results-driven.
In this webinar, we will reflect on the 10 sustainability factors and explore how people, resources, processes, and impact have contributed to building these unique stories of sustainability.
This is the third webinar in a series exploring sustainability and resilience.
For More Information
Speakers
Steacy Pinney, Founder & CEO, Calgary Reads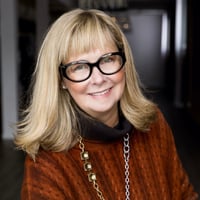 As a former educator, literacy consultant and founder and CEO of Calgary Reads, Steacy Pinney has been helping children experience the life-changing magic of reading for more than 35 years.
Steacy's career began in the Grade 1 classroom, where she became passionate about her critical role in helping children develop a love of reading—not just by being unabashedly excited about books, but also by creating classrooms and libraries that nurture rich reading experiences. It became her mission to help all children read with confidence and joy by Grade 3, and this was the driving vision of Calgary Reads.
As a reading champion, placemaker, and 'possibilitarian' one of Steacy's proudest achievements is The Little Red Reading House, a magical home that lets children experience the sacred wonder of family reading time and the power of book ownership. Likened to the world's biggest Little Free Library, it now inspires others to create special reading places—in the home, in schools, in community and in the workplace.
Steacy is proud to have been an active community leader and connector through various organizations: Leadership Calgary, Junior League of Calgary, the First 2000 Days Network, the United Way Council of Champions and the Calgary Stampede. She feels privileged to have received a Queen Elizabeth II Diamond Jubilee Medal in 2012 and to have been recognized as one of 150 women to have impacted Calgary in the YWCA Calgary's 'She Who Dares' Canada 150 project. In 2019, the University of Alberta presented Steacy with the Alumni Honour Award for her outstanding contributions to her profession and the community.
Steacy is most proud of being the mom of three amazing daughters, who have been her best teachers. She also loves her new role as 'Nana' and storyteller to three wonderful grandchildren.
Ashley Anderson, Community Connector, Communities Building Youth Futures, Portage la Prairie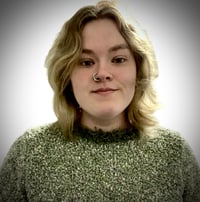 Ashley has worked with Communities Building Youth Futures for around 2 years. This is Ashley's first role in a non-profit and she is excited to place knowledge and lived experience into practice. She has a degree in English Literature and Creative Writing. Some of the projects Ashley is most proud of are: The Roving Campus, The Youth Mental Health Summit and The Youth Council.
Ashley's goal for working with CBYF is to provide local youth with better and better experiences growing up and staying in Portage la Prairie. Ashley loves writing short stories, funky outfits and doing absolutely everything with her dog Jones and she would love to see pictures of your pets.
Rana Nemat Allah, Manager of Cities, Communities Building Youth Futures, Tamarack Institute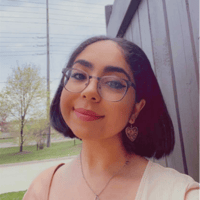 Rana (she/her) is a Manager of Cities within the Communities Building Youth Futures team. She is a University of Waterloo graduate who majored in Social Development Studies with a minor in Psychology.
She is an abolitionist and an advocate for anti-oppressive systems that centre Black, Indigenous, racialized, queer, trans, disabled and fat voices. She has always had a love for working with youth and creating safer spaces for them—ones filled with empathy, empowerment, and care. She has experience in creating community building, peacebuilding, and conflict-resolution programs for youth to learn and build their own advocacy. Rana is an artist, photographer, and musician who loves using art as a tool for activism and connection.