Building Sustainable Collaborations:
Stories from Hamilton, Ontario, and Newfoundland

Date: April 19, 2023 | 1:00 p.m.– 2:00 p.m. ET

Speakers: Tom Cooper, Joshua Smee and Mike Des Jardins
This event is taking place in English with simultaneous interpretation in French. Click here to access the landing page for the French version.

Description
In January 2023, Tamarack launched 10: A Guide for Building a Sustainable and Resilient Collaboration. The Guide draws from many different forms of collaboration and reveals 10 factors which are foundational to building sustainability for collective efforts.
Join Tom Cooper, Hamilton Roundtable for Poverty Reduction, and Joshua Smee, Food First NL, as they share stories about how their collaboration efforts have sustained utilizing these factors. They will also discuss the lessons learned as they implemented a sustainability and resilience first approach.
In this webinar, we also will reflect on the 10 sustainability factors and explore how people, resources, processes, and impact have contributed to building these unique stories of sustainability.
This is the second webinar in a series exploring sustainability and resilience.
For More Information
Speakers
Tom Cooper, Director of the Hamilton Roundtable for Poverty Reduction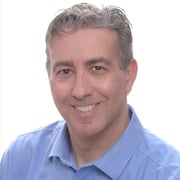 For the past ten years, Tom Cooper (pronouns: He/him) has served as Director of the Hamilton Roundtable for Poverty Reduction - a collaborative organization formed to tackle the City's unacceptable levels of poverty. Through the Roundtable's work, Tom engages governments -at all levels- to invest in poverty reduction initiatives and works with people experiencing poverty to amplify public policy issues that often go ignored.
Tom has advocated for social assistance rates that reflect the real costs of living, tackled predatory lending in Ontario and is keenly interested in the intersection between the global climate emergency and income inequality, particularly around the impact extreme heat events have on vulnerable populations.
He was involved in the roll-out, advocacy and analysis of Ontario's first-ever basic income pilot: a critical research project testing whether providing a basic income could stabilize housing, improve health and enhance social inclusion opportunities for low-income residents. He is one of the co-founders of the Ontario Living Wage Network a collaboration of more than 30 communities across Ontario advocating to end working poverty; and in 2022 he co-founded the Hamilton Alliance for Tiny Shelters (HATS), an initiative to establish tiny cabin communities for unhoused people.
Tom attended McMaster University and recently completed a certification in Public Policy Analysis from the London School of Economics.
Joshua Smee, CEO of Food First NL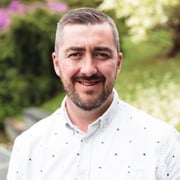 Joshua Smee is the CEO of Food First NL, a provincial nonprofit organization that works with communities in Newfoundland & Labrador to ensure everyone has access to affordable, healthy, and culturally appropriate food.
Passionate about systems change and the power of collective action, Joshua has taken a lead role in many coalitions and campaigns. He co-chairs the provincial Food Security Working Group with the Government of NL and sat on the province's Health Accord Task Force.
Outside of work, Joshua sits on many boards and committees and has been heavily engaged in work around civic engagement, local food, and the arts.
Mike Des Jardins, Manager of Sustainability & Development for Communities Building Youth Futures, Tamarack Institute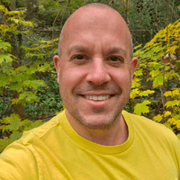 Mike is the Manager of Sustainability & Development for Communities Building Youth Futures at the Tamarack Institute. In this role, Mike is responsible for sustainability planning, researching, and sharing best practices related to the sustainability and resilience of youth collective impact work, coaching CBYF communities on developing and implementing sustainability strategies, and measuring the impact and telling the story of social return on investment. Mike is a certified teacher in the Province of Ontario and has worked directly with youth through program and service delivery and indirectly supporting youth by creating the system conditions to support their learning, development, and well-being.