Building Equity and Justice in a Digital World
Date: Wednesday, June 1, 2022 | 1:00 p.m. - 2:00 p.m. ET
Speakers: Amy Sample Ward, NTEN, Afua Bruce, Author, and Liz Weaver, Tamarack Institute


The Tech that Comes Next: How Changemakers, Philanthropists and Technologists Can Build an Equitable World is a newly released book by authors Amy Sample Ward and Afua Bruce.
In the book, Amy and Afua explore the use, creation, and funding of technology.
We are increasingly living in a digital world, and this has significant implications for social purpose organizations, how they engage with stakeholders and how organizations deliver on their missions. The book covers a wide range of topics from software development to shifting the policy and legal landscape around technology.
The Tech that Comes Next is focused on weaving social justice and equity into all of the ways we talk about creating or using technology in our work to change the world. Amy and Afua keep people at the centre of the conversation about technology and advocate for strategies which include committing to inclusion, accelerating experimentation, and developing new models for investment.
Amy and Afua bring deep experience in the technology and social justice fields. Their book is a must read for social purpose organizations, nonprofits, philanthropists, and technology providers. Join Afua, Amy and Liz in an engaging conversation about the importance of integrating an equity and social justice lens in our technology decisions.

For More Information:

Build your technology capacity by visiting the NTEN website
Learn about the Canadian Centre for Nonprofit Digital Resilience by visiting the CCNDR website
Read Technology Articles by Amy Sample Ward in Fast Company magazine
Read Technology Articles by Afua Bruce in New America
Click on book cover to access on Amazon
Register for this webinar below. All registrants will receive a full recording of the webinar, a copy of the slides, and a collection of links and resources.

Speakers
Amy Sample Ward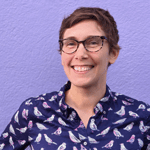 Amy is driven by a belief that technology should be accessible and accountable to everyone, especially communities historically and systemically excluded from the digital world. Their prior experience in direct service, policy, philanthropy, and capacity-building organizations has fueled Amy's work to create meaningful, inclusive, and compassionate community engagement and educational opportunities for organizations around the world.
Amy has had the privilege to present at conferences around the round, be a guest on podcasts, and author contributions in various books and magazines. Amy's most recent book is The Tech That Comes Next: How Changemakers, Philanthropists, and Technologists Can Build an Equitable World co-authored with Afua Bruce. Their previous books include Social Change Anytime Everywhere, co-authored with Allyson Kapin, which was a Terry McAdam Book Award finalist, and Social by Social.
Afua Bruce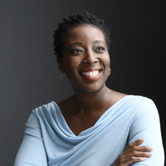 Afua is a leading public interest technologist who has spent her career working at the intersections of technology, policy, and society. Her career has spanned the government, nonprofit, private, and academic sectors, as she has held senior science and technology positions at a data science nonprofit, the White House, the FBI, and IBM. Afua has a bachelor's degree in computer engineering, as well as an MBA.
Liz Weaver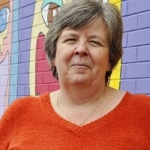 Liz Weaver is the Co-CEO of Tamarack Institute where she is leading the Tamarack Learning Centre which is focused on advancing community change leadership. The Tamarack Learning Centre promotes five strategic interconnected practices including collective impact, collaborative leadership, community engagement, community innovation and evaluating community impact. Liz is well-known for her thought leadership on collective impact and is the author of several popular and academic papers on the topic. She is a co-catalyst partner with the Collective Impact Forum. Liz is passionate about the power and potential of communities getting to impact on complex issues.