Building Communities That Create a Sense of Belonging
Date: January 31, 2024 | 1:00‒2:00 p.m. ET
Speakers: Lisa Helps, Justin Williams and Heather Keam
Description
Our communities are grappling with complex challenges and increasing fears about the future. There is a growing polarization that is driven by the loss of social connection and trust. Moreover, there is nothing more important to focus on right now than building a sense of belonging to address our complex challenges in a way that creates connection and increases community resiliency.

Please join the Tamarack Institute's Justin Williams as we host Lisa Helps and Heather Keam in a discussion about the structures (social, physical and relational) that create belonging. How can we build those structures? What are the practices of belonging? How do we move on an individual and a collective basis from isolation to belonging?
Speakers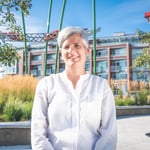 Lisa Helps, Housing Solutions Advisor, Office of the Premier, Province of British Columbia
Lisa Helps is the former two-term Mayor of Victoria, British Columbia. She is currently working as Housing Solutions Advisor to Premier Eby for the start-up of BC Builds, a new housing program that will use public land, low-cost financing, and other innovative tools to get more housing built more quickly for working people in B.C.
As Mayor, Lisa worked hard to create deep collaboration across the community to get Victoria ready for the future and built connection across the province as Co-Chair of the BC Urban Mayors Caucus to advance shared priorities for cities. Areas of focus included economic development and prosperity, housing, climate action, resilient infrastructure, and reconciliation. Please see www.lisahelpscities.ca for more information.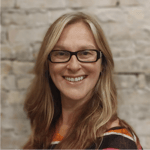 Heather Keam, Associate Director, Asset Based Community Development, Tamarack Institute
Heather's role at Tamarack is to work with municipalities and organizations to build strategies that put people at the centre using Asset Based Community Development (ABCD) . With 22 years of community development experience, she has been focusing on using an ABCD approach to center people and belonging in the development of community plans and strategies through coaching and training staff teams, facilitation and writing about ABCD and Belonging.
She has a passion for the power of people and community in creating change and that people and communities are the solution to problems. She believes that we need to build a sense of community belonging so that people are connected to their community, their place within it and get involved in decision making. She also believes that municipalities need to shift the way they show up in community from doing "for" community to supporting community to do themselves.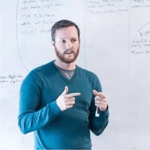 Justin Williams, Associate Director, Public Policy and Government Relations, Tamarack Institute
Justin brings experience managing research and public relations projects to his role as Associated Director, Public Policy and Government Relations.
Prior to completing a Master of Environmental Studies focusing on environmental justice, community development and the cognitive structures of environmental ideologies, Justin spent six years working in higher-education research and advocacy in Ontario and Alberta. During this time, Justin was fortunate to manage a team of researchers and communications professionals to promote affordable, accessible and high-quality post-secondary education.
Having previously focused his studies at the intersection of economic and environmental equity and community building, Justin is passionate about working with partners, learners and members to create the conditions to successfully address the complex challenges we face.