Building a New Civic Economy
for a Societal and Ecological Transition

Date: Wednesday, March 22, 2023 | 12:00–1:00 p.m. (ET)
Speakers: Indy Johar and Laura Schnurr


Description
It is difficult to overstate the scale of transition that is required to cope with the social and planetary challenges we face. We need to drastically rethink how we approach ownership, legal systems, governance, accountability and insurance.
Join us for a conversation with Indy Johar, Founding Director of Dark Matter Labs and one of the world's foremost thought leaders on a civic economy and infrastructure, on a range of topics related to the following:
The types of local institutions and infrastructure that can help us reach net zero while leaving no one behind
Place-based, resident-led approaches to change
New forms of ownership and governance that we can expect to see in the coming decade
Promising examples of communities that are testing new economic models and demonstrating what a societal transition looks like on the ground
Speakers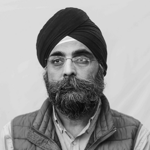 Indy Johar, Founding Director, Dark Matter
Indy is a founding Director of 00 and Dark Matter Labs. An architect by training, Indy is a Senior Innovation Associate with the Young Foundation and a visiting Professor at the University of Sheffield. He co-founded Impact Hub Birmingham and Open Systems Lab, was a member of the RSA's (Royal Society for the Encouragement of Arts, Manufactures and Commerce) Inclusive Growth Commission. He is a thought leader in system change, the future of urban infrastructure finance, outcome-based investment, and the future of governance.
Dark Matter Labs is a global, multi-disciplinary, 60-person team with specialisms ranging across financing and lawmaking to economic art and data science that is working to initiate a boring revolution that will propel wider societal transition.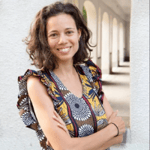 Laura Schnurr, Director, Community Climate Transitions, Tamarack Institute
Laura leads Tamarack's work on Climate Transitions and the Sustainable Development Goals. She is passionate about supporting cities and communities in their journeys towards ensuring a just, equitable and sustainable future for the next 7 generations and beyond. Through events, publications, communities of practice and other learning opportunities, Laura is helping advance the 2030 Agenda in Canada with a specific focus on the goals related to equity and climate change.

Prior to joining the Tamarack, Laura was Advisor to the President & CEO at the McConnell Foundation, where she contributed to building the fields of social innovation and social finance in Canada. She was previously with several federal government departments, including Employment and Social Development Canada's Social Innovation Division.