Breakthrough Community Change: Lessons for Changemakers
Date: Wednesday, November 2, 2022 | 1:00‒2:00 p.m. ET
Speakers: Paul Born and Sylvia Cheuy
Description
Breakthroughs occur when our previous ways of seeing, thinking, and acting are transformed. New insights generate moments of clarity that drive us towards more innovative ways of viewing and responding to our communities' challenges. They reveal new possibilities for action and generate the courage, energy, and commitment needed to explore how to translate these possibilities into realities.
Paul Born has spent more than twenty years helping communities across Canada, the United States and around the world to transform and resolve their toughest challenges. His soon-to-be-released book, Breakthrough Community Change, distills what he has learned about the knowledge, process and strategies required to achieve high-impact, community-wide results.
Join Sylvia Cheuy in a conversation with Paul Born as he shares stories to illustrate the journey of breakthrough community change and the ideas and strategies that can be used to create high-impact change in the community where you live.
Attendees of this webinar will be eligible to win one of five advance copies of this book
Speakers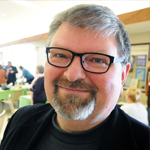 Paul Born, Co-founder, Tamarack Institute
Paul is the co-founder of the Tamarack Institute and spent 20 years as its CEO/co-CEO. He has a deep passion for community and its capacity as a driving force for large-scale change. His experience working with communities across the globe has affirmed his belief what the power of community along with tremendous knowledge about how to practically support communities to translate their hoped-for possibility into tangible realities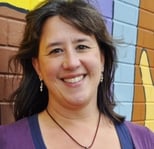 Sylvia Cheuy, Consulting Director of Collective Impact, Tamarack Institute
Sylvia is the Consulting Director of Collective Impact with the Tamarack Institute's Learning Centre. She has both practical knowledge and first-hand experience in what it takes to engage and mobilize diverse sectors to work together and find innovative solutions to their toughest challenges.