Basic Income: The International Response to COVID-19
Date: Thursday, May 14, 2020 | 12:00 - 1:00 p.m. ET
Speakers: Hon. Kim Pate, Scott Santens, and Jamie Cooke

Moderator: Tom Cooper
Facing a health and economic crisis due to COVID-19, governments around the world are putting cash directly into people's hands through programs such as the Canadian Emergency Response Benefit (CERB), Canada Emergency Student Benefit (CESB), and one-time American stimulus checks. These measures are providing help for some, but not everybody is eligible for assistance.
Recently, 50 Canadian Senators recommended transitioning to a national Basic Income; but how do we expand these programs to stop people from falling through the cracks and to make them a permanent feature of our social safety net?
This webinar will bring together government representatives and Basic Income advocates from Canada, the United States and Europe to discuss the Basic Income response to COVID-19 and explore how we can work with governments to make Basic Income part of the "new normal".

Speakers
The Honourable Kim Pate
Kim Pate was appointed to the Senate of Canada on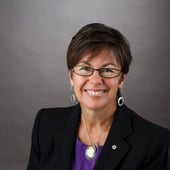 November 10, 2016. First and foremost, the mother of Michael and Madison, she is also a nationally renowned advocate who has spent the last 40 years working in and around the legal and penal systems of Canada, with and on behalf of some of the most marginalized, victimized, criminalized and institutionalized — particularly imprisoned youth, men and women.
Scott Santens, U.S. Basic Income Guarantee Network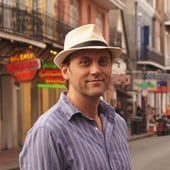 Acknowledged by Andrew Yang in his book The War on Normal People as one of those who helped shape his thinking, and described by historian Rutger Bregman as "by far, the most effective basic income activist out there," Scott Santens has lived with a crowdfunded basic income since 2016 and has been researching and advocating for the idea around the world since 2013. He is currently serving on the board of directors of the Gerald Huff Fund for Humanity and is the editor of Basic Income Today, a daily UBI news hub. As of February 2020, he is serving as Senior Policy Advisor to Mike Broihier in his campaign for US Senate against Mitch McConnell.
Jamie Cooke, RSA Scotland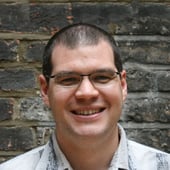 Jamie leads the development of the 'Royal Society for the encouragement of Arts, Manufactures and Commerce' activity in Scotland, through innovative partnerships, projects and programmes of activity. He works with Fellows to strengthen RSA Scotland's impact, and to open up new ways to develop opportunities in Scotland which contribute to the RSA's strategic objectives. Particular areas of interest include basic income, inclusive growth, the role of cities and Scotland's relationship with the rest of the world. RSA recently released a report proposing basic income pilots in Scotland: https://www.thersa.org/discover/publications-and-articles/reports/basic-income-scotland
Tom Cooper, Hamilton Roundtable for Poverty Reduction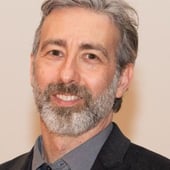 For the past nine years, Tom Cooper has served as Director of the Hamilton Roundtable for Poverty Reduction - a collaborative organization formed to tackle the City's unacceptable levels of poverty. Through the Roundtable's work, Tom has engaged governments at all levels to invest in poverty reduction initiatives and worked to give people experiencing poverty a voice in the decisions that affect their lives. He's advocated for social assistance rates that reflect the real costs of living, fought to end to predatory lending in Ontario and helped co-found the Ontario Living Wage Network - an initiative of 30 Ontario communities endeavouring to address working poverty. Tom was involved in helping to establish Ontario's first basic income pilot: a critical research project testing whether providing a basic income could stabilize housing, improve health and enhance social inclusion opportunities for low-income residents.